Here are more great books for kids of all ages to enjoy for the rest of summer—and beyond.
Peel + Discover Books (Workman Publishing)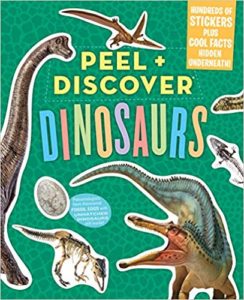 These clever books combine sticker play and trivia for kids who love both (or either). Each book has six sheets of stickers, 20 interactive activity pages, and 60 fascinating facts about kid-friendly topics (titles include Dinosaurs, Washington, DC, Vehicles, Outer Space, Horses, and others). For ages 6+. Under $9.


Brain Games: Mighty Book of Mind Benders (National Geographic Kids)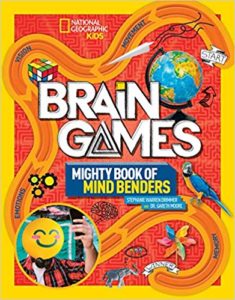 Based on the hit TV show, Mind Benders, this smart book is full of puzzles, logic problems, word games, optical illusions, memory tests, riddles, and a lot more. Plus, there's a huge amount of fascinating information on neuroscience and how the brain works. It's aimed at kids, but adults will love it too. Guaranteed. For ages 8+. Under $10.


Sons of Chaos (Chris James, Ale Aragon, Alejandro Aragon)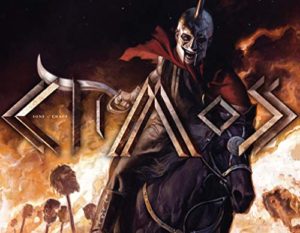 Ever heard of the Greek War for Independence? If not, you're definitely not alone. But it's a war that led to the end of the Ottoman Empire and, many historians believe, sparked changes that continue to shape the world as we know it today. This large format graphic novel tells the story of the Ottoman Empire's last and most-brutal dictator and Marcos Botsaris, the young Greek Boy who led the fight against him. For ages 10+. About $25.


Wild Bios: William Sheepspeare (Courtney Acampora, Maggie Fischer, Benedetta Capriotti)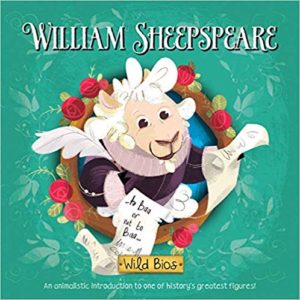 This playful introduction to Shakespeare is packed with more sheep-related puns that you could possibly imagine. And what better way to get kids to remember biographical details about the Baa-rd of Avon? From his marriage to Anne Hoofaway (Hathaway) to his famous work Lord Chamberlamb's (Chamberlain) Men and the Globe Theater. And who could possibly forget his most famous plays, including Lamblet, MacBleat, Julius Fleecer, All's Wool That Ends Wool, Taming of the Ewe, and others. Other titles in this clever series include, Amelia Harehart, Neal Armswan, and Frida Catlo. Ages 5+. Under $8.


Wilderness: Earth's Amazing Habitats (Mia Cassany, Marcos Navarro)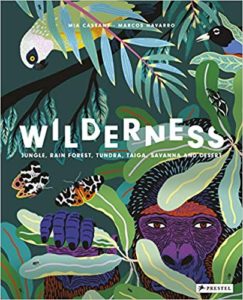 Although true wilderness areas cover only five percent of the earth's surface, they're home to half of all known plant and animal species—and new ones are being discovered there all the time. Perfect for animal lovers and geography buffs alike, , This dazzlingly illustrated book will take you to places you've probably never heard of, such as Kahuzi-Biega National Park (Democratic Republic of Congo); Sundarbans National Park (India); Sinharaja Forest Reserve (Sri Lanka); and many more, where you'll learn all about the amazing flora and fauna that live there. Ages 6+. Under $14.


Animalicious: A Quirky ABC Book (Anna Dewdney, Reed Duncan, Claudia Boldt)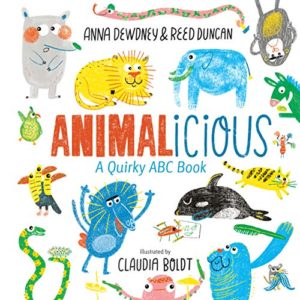 This is a completely silly—and completely fun—ABC book that will have your little ones (and you) giggling. A is for Anonymouse, C is for Catastrophe, D is for Dust Bunny, K is for Knocktopus, N is for Nocturtle, T is for Treecan, S is for Scapegoat, and more.


Art Out of the Box (Laurence King)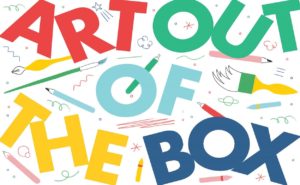 This clever kit comes with 80 illustrated, interactive cards, each with an art-related challenge, such as draw your toys hanging from a wire or draw something with the hand you never write with). All you need is pencil, paper, and all the imagination you can muster. Ages 5+.