When the weather is see-sawing back and forth between too hot and too stormy, here are some fun toys that work equally well indoors or out.
Water Park with Slides (Playmobil)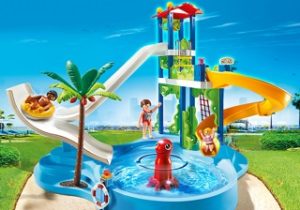 This colorful playset includes two slides that feed into an octopus wave pool. The brightly colored octopus creates ripples in the pool just like the wave pool at your favorite theme park. Male, female, and child figures are included, along with several accessories. Just fill with water, and let the fun begin. For ages 4 and up. $59.99 at your favorite retailer or www.playmobil.com.
Fun Carry Cases (Playmobil)
Got a road trip coming up, or just going to visit grandma? Don't forget to bring one of these take-along cases, which come in a variety of themes, including a veterinarian's set, soccer, fashion, and more. After your child is done playing and imagining, he or she can put all the pieces back into a convenient case that's just the right size for little hands. These kits are small enough to take to restaurants, and they'll keep your child from being a little zombie and staring at his or her phone like so many other kids do. For ages 5 and up. Only $10 each at major retailers and www.playmobil.com.
Dream Buddies (Cloud b)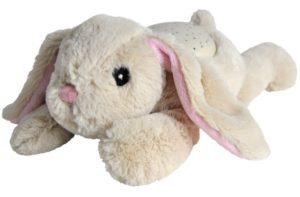 If you have a child who's afraid of the dark and could use a little light and comfort, either at home or on the road, Dream Buddies are a must-have. They travel well, have sweet faces, and come in the shapes of animal friends that your child already knows and loves. Dream Buddies are small and portable and gently light up the room by projecting a soft glow of stars on your child's wall and ceiling. They glow either blue, green, or amber, or you can choose to cycle through all the colors. No one wants a kid up all night ever, let alone on vacation, and with Dream Buddies, yours will sleep peacefully. They retail for under $20 at specialty children's stores or http://cloudb.com.
Beach Basket (American Plastic Toys)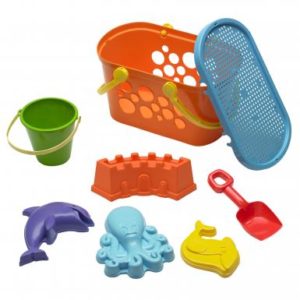 Headed to the beach? This bucket comes with everything your little sand artist needs: molds, shovels, a sifter, and a lot more. When you're done, just pack everything up, rinse, and head back home. Just $9.99. And despite the low price, the quality is excellent. For all ages. Available at retailers everywhere.
StikBot Studio Pro (StikBot)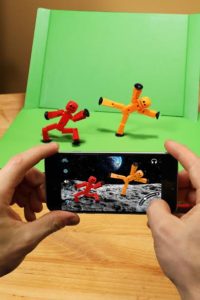 With their suction cup "hands" and "feet," Stikbots stick to nearly anything and don't leave a mess. Pose them any way you want, and you're on your way to creating the next Boxtrolls movie. If you want to take things up a notch or two, the StikBot Studio Pro comes with three Bots and a green screen stage (which you can flip to blue, if you prefer). That allows you and the kids to drop your figures into any scene you can imagine. You can also use the included prop boxes (literally little boxes that are the same color as the screen) to create a 3D affect. There's also what we'll call a "StikBot selfie stick," that holds your phone in place so you can get the very best shots. And don't forget the free Zing StikBot Studio app (available on iOS and Android). Studio Pro is about $20 and individual StickBots are about $5 each. For ages 6 and up. http://stikbot.com/