According to Punxsutawney Phil, that famous, four-legged weather prognosticator, we're in for at least another month of winter. And if the overtime is anything like the first part, we 're going to be spending a lot of time indoors. Not to worry, we've got you covered with some great indoors activities.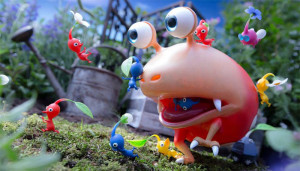 Nintendo eShop (Nintendo)
Craving a new video game but don't want to actually go out to get it? At the Nintendo eShop, you can order the latest games and have them shipped, or download them directly to your Wii U or 3DS/2DS. There's also plenty of exclusive, digital-only content. One especially nice feature is the ability to demo selected games before you buy. The eShop gives you access to all of Nintendo's well-known franchises as well as some new, indie gems. Whether you're buying for a seasoned gaming pro or a novice, old or young, adventurous or timid, there's something fun for everyone. Prices vary widely. http://www.nintendo.com/eshop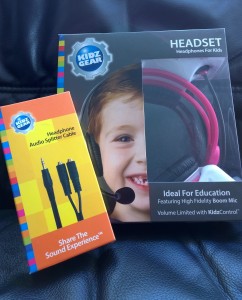 Headset for Kids (Kidz Gear)
Kids have an amazing capacity to do the same thing over and over and over, whether that's playing a game, watching a movie, or listening to music. Adults, however, sometimes need a break from the repetition—especially when we're trapped in the house. When that happens, break out these headphones. The over-the-ear pads are a lot more comfortable than in-ear buds, and they're really easy to adjust. They have a 3.5mm (1/8") plug, meaning they'll work in pretty much any phone, tablet, computer or MP3 player. Unlike most headphones, Kidz Gear headphones have "KidzControl Volume Limit Technology" which, as you might guess from the name, keeps the volume well below danger levels. This particular Kidz Gear model comes with a boom mic, making it perfect for interactive games or just talking on the phone. Kidz Gear also makes a nice headphone splitter cable which lets you plug two headphones into one jack so you and your child can snuggle up and watch or listen to something together. Headphones and splitters are available at retailers everywhere for $29.99 and $5.99, respectively. https://www.gearforkidz.com/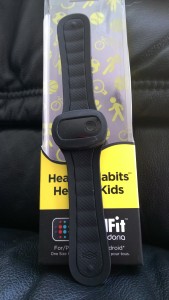 KidFit Tracker (X-Doria)
Getting exercise when you're snowed in can be tough. But KidFit can help. It's a simple, attractive wristband that measures your children's activity throughout the day. It also lets you use Bluetooth and a free iOS or Android app to establish fitness goals and set rewards for meeting them. The app can support multiple trackers for multiple kids (or adults if you get one too). Besides activity, the KidFit also tracks your child's sleep, which is extremely important (and just as extremely underrated). KidFit is splash proof—a feature that sets it apart from some competitors. Our only complaint is that there's no display—if you want to see how close you're getting to your goal, you need to connect to the app. Available at Amazon and other retailers for $39-49.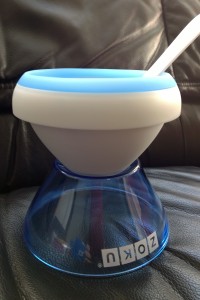 Zoku Ice Cream Maker (Zoku)
Ice cream cravings can hit anytime—even when it's 20 below zero outside. When that happens, all you need is Zoku's new Ice Cream Maker, which lets you create individual portions of ice cream, custard, frozen yogurt, gelato, sorbet, or sherbet in as little as 10 minutes. Comes with great-tasting recipes, but you can make your own too. $25.99. http://www.zokuhome.com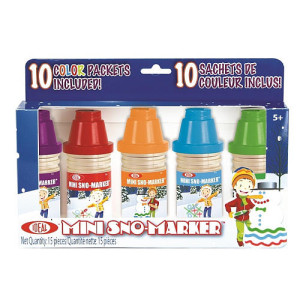 Mini Sno-Markers (Alex Brands)
Snow or not, sometimes you just have to get outside. And with Sno-Markers, you can brighten those dreary days with a splash of color. Just add water to the colored powder, shake, and you're ready to create. The set comes with five markers but 10 color packs so you'll be able to illustrate all winter long.. $14.99 at www.alexbrands.com and www.poof-slinky.com.