Holiday traditions are easy to create–just start doing something new. But creating a holiday tradition with a new character is hard. Elf on the Shelf did it remarkably well a few years ago. And the folks behind Maccabee on the Mantle and Mensch on a Bench have made the Festival of Lights a little brighter. This year, there are a few new characters in town that we think you should meet.
Reindeer in Here (Reindeer in Here)
Hollywood TV producer Adam Reed wasn't a big fan of Elf on the Shelf, so he decided to create a character that would better resonate with his family. The result is a cheerful reindeer who, unlike elves, who can't be touched, was made to go everywhere with your child. The reindeer, one of whose antlers is smaller than the other (in the spirit of Nemo's "lucky fin"), also shares the much-needed message that "different is normal." This book-and-plush combo retails for about $32. https://reindeerinhere.com/



Do-Good Elf (Portable North Pole)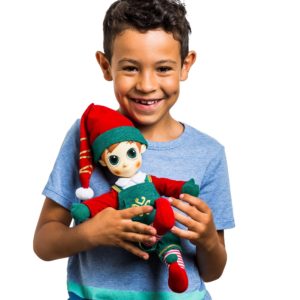 Definitely not your shelf elves, who report back to Santa on your child's good and bad behavior. These cuddly, poseable elves are the students and your child is the one who gets to teach them the difference between naughty and nice (until they master that concept, they won't be ready to go to work for Santa). Do-Good Elves are available in either red or green and come with personalized video messages from Santa, a passport book, and stickers. Under $25. At https://www.walmart.com and other retailers.


Fingerlings Hugs (WowWee)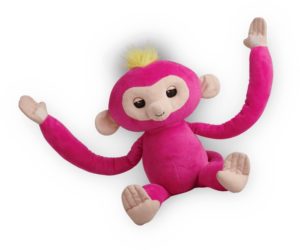 Made by WowWee, the company that brought us the amazing MiP, Chippies, and Robosapien, Fingerlings Hugs are surprisingly low-tech—but no less entertaining. These adorable monkeys are made to be tossed, tickled, scratched, rocked, shaken, patted, hung upside down, kissed, and, of course, hugged. Everything you do produces a different response, ranging from squeals of delight to burps and farts. Hugs also record short messages whispered in their ear. About $24. Batteries required. https://www.fingerlings.com/hugs/


Huggers (Wild Republic)
Looking for something huggable but, perhaps, a little smaller? These soft, cuddly, 8" slap bracelets will grab onto your hand, arm, leg, or just about anything else. Chose from chimp, panda, reindeer, penguin, black cat (with glow-in-the-dark eyes), bat, bald eagle, shark, and dozens more. $ 7.99 each. https://www.wildrepublic.com/en/huggers


Gnome on the Roam (Gnome on the Roam)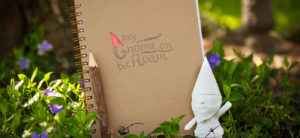 Gustav is a garden gnome with a serious travel bug. But, being a gnome, he needs your child's help—and imagination—to escape his yard. Gustav is rather plain looking, so your child will need to decorate him. Then, pack Gustav, the "My Gnome on the Roam" storybook, adventure guide, and magical pen into the included suitcase, and you're off, learning new things and building new family memories. The complete kit retails for about $30. http://mygnomeontheroam.com/


Auggie Pullman Plush (Yottoy)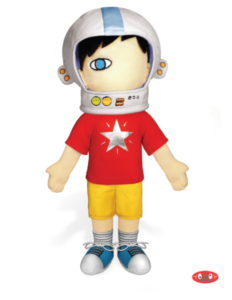 Auggie is the hero from the R.J. Palacio's mega-selling "Wonder" series. And this 12" plush version is the perfect way to bring a little kindness into your family's Holiday and post-Holiday life. As Augie says, "I know I can't change the way I look. But maybe, just maybe, people can change the way they see." The plush ($23) can be purchased with "We're All Wonders" ($19), which makes Auggie's message accessible to younger readers and read-to-me's. Perfect for the holidays and year-round. https://www.yottoy.com/


Storytime Buddy (Leapfrog)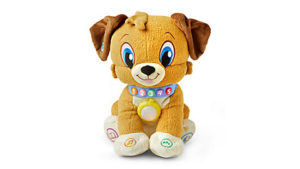 Whether it's elves, reindeer, monkeys, Santa, miraculous oil, or something else, stories should be a part of your family's Holiday (and year-round) tradition. Storytime Buddy makes that a breeze. Buddy, a friendly puppy with a cowlick, comes with five books, each of which introduces a different theme, including shapes, colors, letters, emotions, and opposites. He also plays Brahms' lullaby and doubles as a colorful nightlight. Batteries required. For ages 2-5. Under $42. https://www.leapfrog.com