Whether your child likes dolls, trolls, dinosaurs, or more traditional pets like birds and dogs, we've got a figure for you.
Rescue Runts (KD Kids)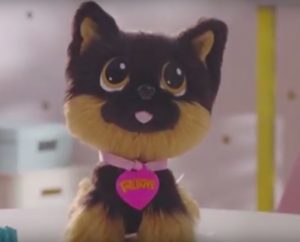 When you first unbox them, Rescue Runts aren't much to look at. They're scruffy, unkempt, have bandages, fleas, and tears in their eyes. But each pet comes with a brush to smooth out that unruly fur and tweezers to de-flea. By the time you've removed the bandage, wiped away the tears, and finished the makeover, your new pet will be ready to love—and to love you right back. Available in various breeds (Shepherd, Husky, Spotty, and Spaniel, with more to be released soon), and sizes. Ages 3+. Prices vary. https://rescuerunts.com/us


Trolls Party Hair Poppy (Hasbro)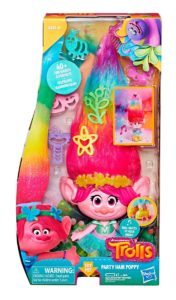 Not your typical Internet troll, Party Hair Poppy is a big-haired (really, really big—her hair is bigger than she is!), glitterific, roller-skating character who's always ready to hit the dance floor. Pull her telescoping rainbow hair up and she speaks one of 40 phrases. Roll her skates and she sings "Hair in the Air." Ages 4+. Under $30. https://shop.hasbro.com


Hairdorables (Just Play)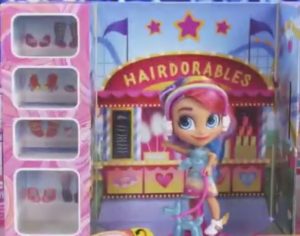 With Hairdorables, you never know what (or whom) you're going to get. But one thing's for sure: there'll be plenty of fun, fashion, and lots and lots of colorful, combable, braidable, hair. There are more than 36 collectible dolls and nearly as many pets. a variety of diverse dolls and a Surprise dolls, pets. In addition to the mystery doll itself, each figure also comes with a number of other surprises. Ages 3+. Prices vary. Available at Walmart, Target, and Amazon. https://hairdorables.com/


Flutter Friends (Just Play)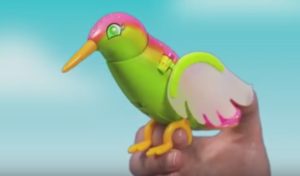 Pet your little hummingbird to "wake" him (or her) up. And different taps elicit different responses, including wing flapping and singing. Or, your little birdie will contentedly perch on your finger or a branch. Ages 5+. Under $25. https://flutterfriends.com


Untamed Fingerlings (WowWee)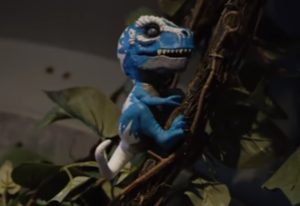 These figures may be small, but they're loaded with features. Hang 'em upside down and they snap, blow in their face and they sneeze, shake and they growl, stroke their had and they calm. And yes, you can even make them fart. Ages 5+. Around $12. https://untamed.wowwee.com


JoJo Siwa Singing JoJo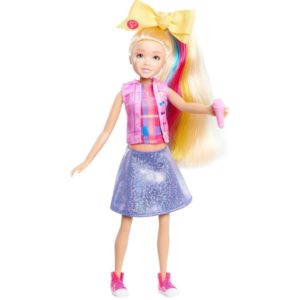 Never heard of JoJo Siwa? Where on earth have you been? This cute doll looks just like JoJo herself and even comes with her signature oversize bow. Plus, she's got poseable arms and legs, a microphone, and sings one of her hit songs. Batteries required. Under $20. Available at Target and Walmart.


HeroDrive DC Superfriends Mash Machines (Funrise)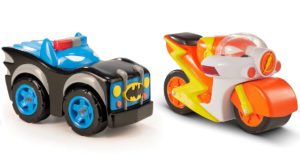 The majority of figures—at least the ones that don't have wings or superpowers—often need a little help getting from place to place. And HeroDrive Mash Machines are just the ticket, especially if any of those figures happen to be DC characters. There's the Batman Police Car, Superman Fire Engine, Flash Motorcycle, and the Joker Ice Cream truck. Push the button for lights and character-specific sounds, or just scoot around the living room. Ages 3+. Prices vary. https://www.funrise.com