Imagination is a wonderful thing. But in an era of "teaching to the test" and laser focus on grades and performance, it's in short supply. A large body of research shows that children who engage in imaginative play have larger vocabularies, think more flexibly and creatively, and do better in school than less imaginative kids. And as they get older, those children turn into adults who have more empathy for others, work better on teams, are more adaptable, and generally have more fulfilling careers. And it all starts with stories. Here are some of our favorite imagination- and creativity-stimulating toys.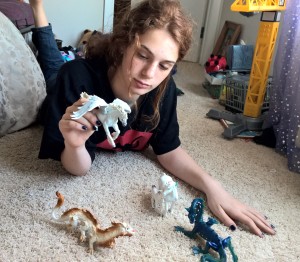 Figurines (Safari LTD)
Safari LTD makes a dizzying variety of figurines that are perfect for imaginative play. Whether your children's fantasy world takes them to a farm, a faraway land, under the sea, or has them playing with mythological creatures (or maybe a mash up of the above), Safari's figurines will be at their side for years to come. They're fun to collect and meticulously detailed and painted, so your first reaction may be to put them on a shelf and admire them. But they're quite sturdy, meaning they can survive a dog attack, being tossed out a window (not that your child would ever do that), or a washing machine adventure. You'll find creatures in all shapes and sizes at https://www.safariltd.com/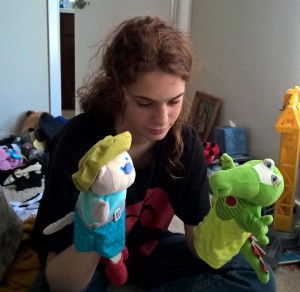 Puppets (HABA USA)
HABA puppets are great for children of any age (HABA recommends age 1 and up, but as they're soft and don't have any loose parts or buttons, they're okay for younger kids too.) HABA's puppets easy to manipulate—one finger for the head, thumb for one arm, and middle finger for the other—and their cheery, smiling faces make them irresistible. You can get individual puppets or assemble groups of themed characters such as Red Riding Hood and a royal family for more involved stories. There's also a whole line of delightful finger puppets. Oh, and they're machine washable (hang to dry) too. Most are around $15. Visit http://www.habausa.com for choices.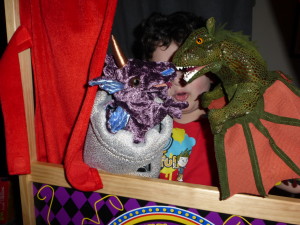 Puppets (Folkmanis)
With their attention to detail and creative designs, Folkmanis puppets are visually stunning. They're also as plush as high-end stuffed animals. That combination makes mom and dad want to play with them as much as the kids do. The puppets vary in size and articulation, but they're always wonderfully unique, with wings that flap, heads that spin, tails that uncurl, tongues that stick out, and more. Some of them are easy for small hands, but some require five fingers, and others need two adult-sized hands to operate. These puppets will get everyone's imagination working. If your dragon breathes fire on imaginary an imaginary villages and kidnaps the LEGO residents, you can send brave knights up to vanquish it. Or maybe the hero is a princess from a neighboring kingdom. There are literally hundreds of puppets. See all the newest ones at http://www.folkmanis.com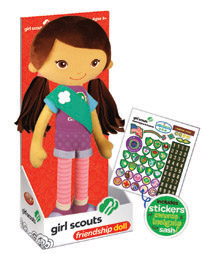 Girl Scouts Friendship Dolls (YOTTOY)
YOTTOY brings fantasy and real life together with its new line of soft Girl Scouts Friendship Dolls. These dolls promote what the Girl Scouts are all about: friendship, diversity, and taking care of the community. They also bring in an element of fun and personal style. One especially nice feature is that they come in several ethnicities, which means that your child can play with characters who look just like her (or close to it) and create her own Girl Scout meetings, go on camping trips, or sell cookies. Friendship Dolls retail for around $17 at YOTTOY, Walmart, and GirlScouts.com. Or visit http://girlscoutsfriendship.yottoy.com/where