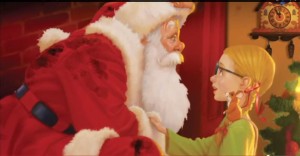 The Girl Who Saved Christmas (by William Thomas Thach, illustrated by Richard Bernal)
Imagine what Santa would do if all the world's children were bad—except one? Santa decides to deliver lumps of coal to all the bad kids, and offers to shower Molly, the lone—and lonely—nice kid, with anything she could possibly want. But Molly reminds Santa of the importance of forgiveness. A sweet story that captures the essence of the Christmas Spirit. $24 at amazon.com or mollychristmas.com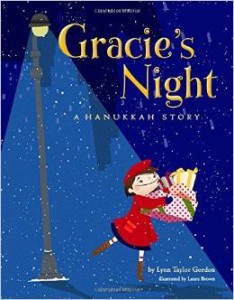 Gracie's Night: A Hanukkah Story (by Lynn Taylor Gordon, illustrated by Laura Brown)
Gracie and her dad don't have much money, but on her way home with sweaters, snow boots, mittens, and warm socks for pops, she sees a homeless man with holes in his shoes, wearing a threadbare coat, huddling in a cardboard box. Gracie knows exactly what to do, and comes home with empty hands and a full heart. A charming story about a different type of Hanukkah miracle. $8.50 at amazon.com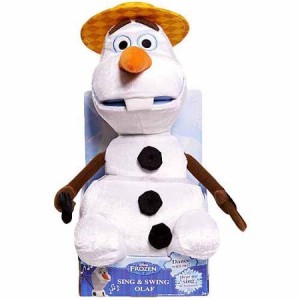 Disney Frozen Sing and Swing Olaf
Your young one's heart will melt when Olaf starts belting out his famous song, "In Summer," from the hit movie, Frozen. Wearing his trademark hat and cane, Olaf also dances to the beat. Requires 3 AAA batteries (included). About $36.50 at Toys R Us, Walmart, and others.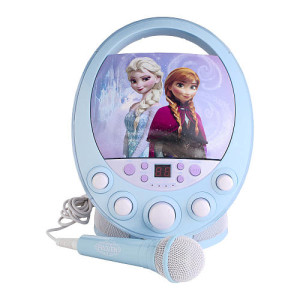 Disney Frozen Flashing Lights Karaoke Machine
An easy-to-set-up, easier-to-use karaoke machine that lets you sing along with the hits from Frozen, complete with flashing lights. You can also connect your own device or use the built-in CD player to perform all of your other favorites—even some that, gasp, aren't from Disney movies. Comes with one hand-held mic and two inputs so duets are a definite possibility. $50-80 at retailers everywhere.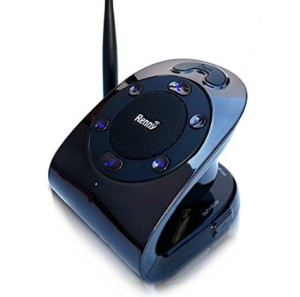 Renny HOME Smartphone Hub and Loud Wireless Ringer for Cell Phone (Olens Technology)
Never miss a phone call at home again, even if your phone is on silent, vibrate, upstairs, or in the car in your garage.  It has audible caller ID and allows you to either answer or ignore calls hands-free. Streams music from your smartphone too. $139.99 at many retailers. www.olenstechnology.com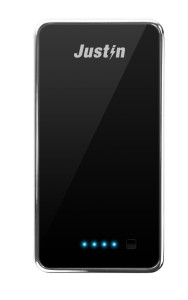 Justin Power Bank (Innovative Technology)
We all know how incredibly frustrating it is when your phone or tablet dies and there's no place to recharge it. With Justin's power banks and power sticks, those frustrations will be a thing of the past. The one we tested had 10,000mAh, which means it's got enough juice to completely charge a smart phone five times. It also has two outgoing ports which allow it to charge two devices at the same time, all using standard- and micro USB. Great for the family on the go. Prices vary depending on capacity.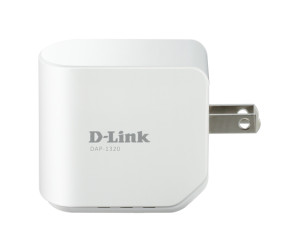 D-Link DAP-1320 Wireless Range Extender (D-Link)
Plug this sleek device into a regular outlet within range of your router, and with one click, you've just extend the range of your home network—even to those hard-to-reach areas like basements, upstairs bedrooms, or outdoor areas. This way, you'll be able to web-surf, play games, watch movies, or text the kids who are all the way on the other side of the house (or room).  About $25 at retailers everywhere. us.dlink.com/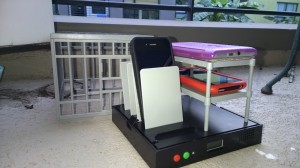 Cell Phone Jail
This is more of a metaphor than an actual product. We urge you to join with Foresters (a financial services company) to take the Tech Timeout challenge and give your family a daily one-hour break from all things electronic. After all, what better gift could you give to your family (and yourself) than some undivided attention. Download the pledge form at techtimeout.com/#anchor_pledgewall