With much of the USA spending a lot of their time indoors these days, it's important to think about what the kids are doing to entertain themselves. Here are a few of our current favorite toys to while away the winter.
Star Wars Hero Mashers (Hasbro)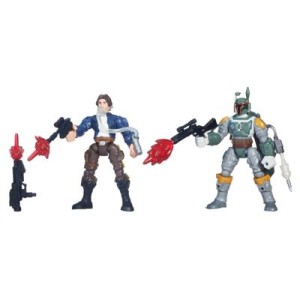 Hasbro's previous Mashers sets have included Spiderman, Jurassic's World dinosaurs, and Transformers, so Star Wars couldn't have been far behind. Oddly, though, only the male characters are available. Despite that glaring oversight, these toys are amazingly fun and give children hours of play, acting out favorite episodes, comics, and making up their own adventures. These figures are nicely articulated and fully interchangeable, so you can swap heads, arms, weapons, and everything else to create your very own ultimate hero (or villain). The only thing that would make them better would be to bring on Rey, Black Widow, Jessica Jones (without the booze), and the other leading ladies of heroism. Women matter. Hey—without Rey, how does the Force awaken, anyway? Prices vary. Learn more at http://www.hasbro.com/en-us/brands/heromashers
Marvel Legends Infinite Series (Hasbro)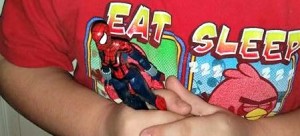 Aha! If you're looking for those female action figures, they're over here, sitting on shelves right next to the guys. So now Wasp, Spidergirl, and a few others can join your child in adventures with Ant Man, Spiderman, Iron Man, Venom, and more. The Infinite Series is great for a number of reasons. First, the figures really look like their characters. Second, the line also includes some hard-to-find characters. Third, all of the figures are nicely articulated and seem to be begging you to pick them up and play with them (as opposed to collector editions that look great on a shelf but won't stand up to being tossed around. Fourth, when you buy one, you get a bonus piece: an arm, a head, or something else that you can use to build a whole new toy once your collection is complete. Why wait for Marvel to create a new superhero when you can do it yourself? Around $20 each at stores like Toys R Us.
DigiBirds (Spinmaster)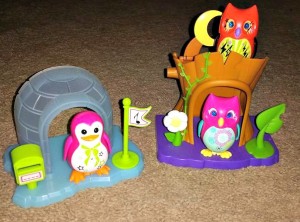 These friendly birds are adorable, and come in a variety of breeds, colors, and packages. You can get owls, penguins, chicks, and others one at a time, in multi packs, and in sets that include a birdcage, igloo, or another habitat. There are so many options that your child can assemble a whole chorus of tweeting friends. DigiBirds dance, bop, chirp, sing—either alone or in ensembles with their buddies—and do pretty much everything real birds do but fly and, oh, you know. Your child can blow into the (included) whistle ring to get the party started, or she can place two birds close together and they'll automatically sync up and sing together. Want to expand the birds' repertoires? Just download the free DigiBirds app. Prices start at about $10.99 at stores like Kmart. Learn more at http://us.digibirds.com/
Star Wars Disney Infiniti (Disney)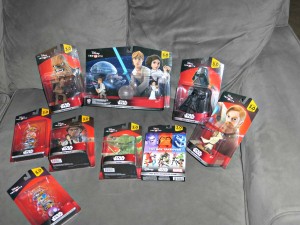 While we're strong with the Force, have you and your children played the new Disney Infinity 3.0 yet? It's fun, interactive, and if you don't already own one, it may become your console of choice. Some Infiniti characters are already out, and the most recent releases include Rey, Finn, and Kylo Ren. You and your kids can awaken the Force, become a Rebel, or create new scenarios with your favorite Disney characters who've made the jump from a screen to your living room floor. Where else can Boba Fett and Princess Jasmine hang out, after all? Learn more at https://infinity.disney.com