Robots and game figures were really hot in 2014 and we're predicting that they'll be even hotter in 2015. Here are some of our favorites as we move into the New Year.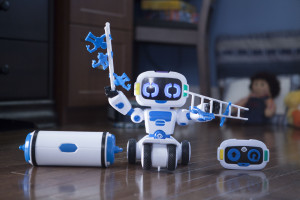 Tipster (WowWee)
Remember MiP, the terrific robot we reviewed a few months ago? Well, Tipster is MiP's little brother. Tipster can balance on two wheels like big bro, but because he's young, he prefers four. Tipster has five different play modes. With Tippy Tunes, Tipster starts playing a tune and your child tries to pile as much stuff on him as possible before the music stops. Then Tipster starts spinning and everything flies around. With Dizzy Builder, Tipster starts spinning first, and the child tries to attach as many objects to him as possible. The other three modes also feature variations on stacking and knocking over—exactly what little kids (and plenty of parents) love. The buttons on Tipster and the remote are big, colorful, and make this robot easy to operate right out of the box. Ages 4 and up. About $50 at your favorite retailer or http://www.wowwee.com/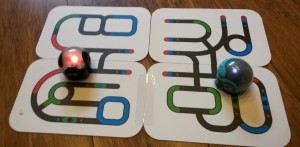 Ozobot (Ozobot)
These little robots are aimed at a much more sophisticated audience. They' look pretty simple—like mini R2D2s—and their talent lies in following lines. You can draw your own or download dozens of patterns from the website. Ozobots change their color to match those of the line they're following. But the real fun starts when you use the ozocodes, combinations of colored dots that tell your ozobot how to move. For example, red+green+blue slows the bot to a snail's pace, blue+green+blue gives him a turbo boost; you can also change the ozobots' direction and even make them dance. Our favorite was the brain teasers, which are mazes with missing sections; to get your bot through maze, you need to color in the right codes. Ozobots come two in a pack so they're perfect for parent-child competition (or cooperation). For ages 8 and up. About $60 at Amazon or http://www.ozobot.com/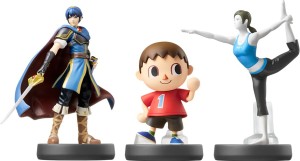 Amiibo (Nintendo)
What a great way to interact with your favorite Nintendo characters—just touch them to your Wii U GamePad controller and they jump right into your favorite games. No system upgrades and no portals. Whew! That cuts the cost and makes them more accessible to everyone. Buy only the ones you want, customize them in the games, and interact the way you want to. About 39 Amiibo figures are available now, with more on the horizon. Each retails for about $15. Ages 5 and up. http://www.nintendo.com/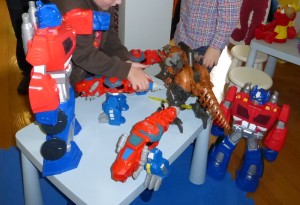 Epic Optimus Prime (Hasbro)
Epic Optimus is a really big (22 inches tall) transformer that doesn't actually transform. But take it from us: your child won't care. Sounds a little counterintuitive, but his size and the chest compartment that opens to reveal a command center that fits mini-figures (sold separately) will more than make up for the lack of transformer capabilities. Ages 5 and up. About $25.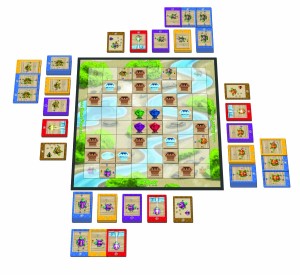 Robot Turtles (ThinkFun)
Coding for preschoolers? Absolutely. The object is to move your turtle from one of the corner spaces of an 8×8 matrix to a matching colored jewel in the middle of the board. Cards give directions on how to move the turtle: one space forward, turn left, one space forward, turn right, etc. The kids are the programmers—bossing you around like real programmers boss around computers—and you're the computer, simply following directions. The first round is pretty easy, but once the kids have mastered it, you (the adult) can add obstacles that the players have to navigate around. Best for 2-4 preschoolers plus one adult. Each round gets more complex—and more fun. $24.99 at Amazon. http://thinkfun.com/