With airports gouging you for every little thing, you want to keep your bags as small and light as possible, packing no more than you absolutely have to for any trip. Whenever you can, limit each person to a carry-on and avoid those nasty baggage fees. Between that and the one small bag (like a briefcase or purse) most airlines allow, you'll be able to make every inch count!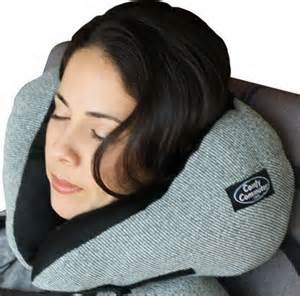 Comfy Commuter travel pillow (Comfy Commuter)
The first thing you want to pack—and this one won't count towards your carry-on-and-one-personal-item limit—is a head-and-neck pillow for the flight. Unless you're in first class, those seats tend to be awful, and there's no comfortable way (especially if you're over about 5' 8") to sit that doesn't cramp up your neck. And trying to sleep? Dream on… Comfy Commuter's new travel pillow will make you comfortable as possible, the plush material enveloping your neck so your head stays upright. (We travel a lot and this is one of the most comfortable pillows we've come across.) It has a chin strap to keep it from falling on the floor. It's available in several colors for $40 at http://www.comfycommuter.com .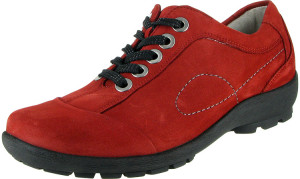 Waldläufer shoes (Waldläufer)
Travel generally involves a lot of walking and Waldläufer has shoes for every journey, no matter where life takes you. A new take on the "comfort shoe," Waldläufers are comfortable and stylish—none of those giant, clunky soles or orthotic-looking designs here. They come in a number of categories (dress, casual, walking, outdoors, sandals, and more) and you'll usually have a choice of colors and materials. Women have more than 40 models to select from. Men, sadly, have only six. Just put 'em on and get ready to hit the road—and you'll be looking sharp while you're on it. To see their entire line and find the nearest store that sells them, visit http://waldlaufer.com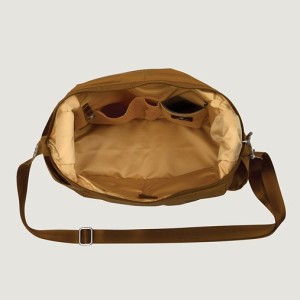 Market Handbag (Eagle Creek)
Besides what it does to your neck and your feet, travel can also be hard on your gear, so everything you bring needs to be able to take a punch (or a kick or survive a fall). Eagle Creek's Market Handbag is aimed mostly at women and it's comfortable, durable; lightweight; has plenty of pockets for all your big items; smaller, easily accessible spaces for things like pens, keys, pens, phones, and business cards; and even outside pockets for water bottles or sippy cups. Speaking of water, the outside is water resistant, just in case… The strap is adjustable so you can wear it over the shoulder or across your body, and one end is detachable so can secure it to your chair or table to keep purse-snatcher wannabes at bay. The Market Handbag also has a lifetime warranty, which gives you some indication of how much confidence the company has in this product. Costs $80 at http://shop.eaglecreek.com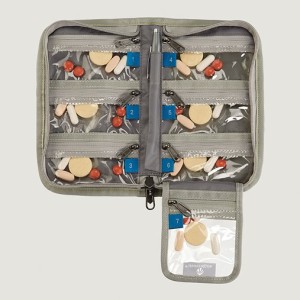 Specter 7-Day Pill Organizer (Eagle Creek)
It's hard to find a family in which there isn't at least one person taking medication, vitamins, or supplements every day. Pill bottles can take up a lot of valuable space in your luggage and many hard-plastic pill holders randomly pop open. The Specter has seven clear, numbered, zippered pockets that show what's in each compartment. The Organizer itself zips shut and you can even lock it. The Specter also has convenient pockets for a pen and emergency numbers. Comes in three colors and costs $25 at http://shop.eaglecreek.com.