Power Rippers 2-in-1 Competition Set (Jakks Pacific)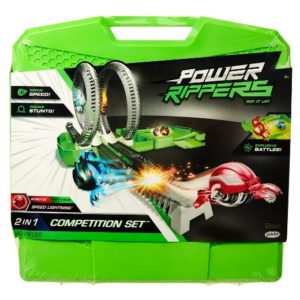 If your children love cars, or shows like Pokémon or Battlebots, they'll surely enjoy this set, which comes complete with everything you'd want or need. It includes a Track Set and Battle Arena, dual loops that you can reconfigure for side-by-side racing, one long track, a crash zone, and an "epic jump" for the perfect ending… The kids will use the Battle Arena to, yes, you guessed it, battle each other (or mom and dad). The set comes in its own case, which makes for easy clean-up, storage, and take-along. Ages 4+. Under $30 at your favorite toy retailer. https://powerripperstoys.com/



Justice League BIG-FIGS (Jakks Pacific)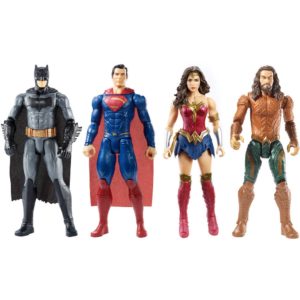 Take your standard action figures and super-size 'em, and the result is giant fun. These 20" figures are great for the kids and those adults who haven't quite grown up yet (you know who you are). Choose from Batman, Superman, Wonder Woman, The Flash, Aquaman, and Cyborg. They're quite detailed, though not fully articulated, and include items like soft capes and removable accessories. For ages 3+. And at under $20, these BIG-FIGS are a big value as well. http://jakks.com/


World of Nintendo Splatoon Splattershot Blaster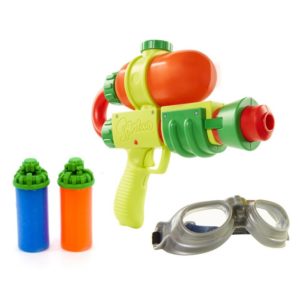 This blaster is based on the hit Nintendo video game, the Splatoon, and it brings to life all the fun, strategy, and mess (well, most of it) that the game is about. You and your kids can play all day with these blasters, which fire a water-based "ink" up to 30 feet. Each blaster comes with a pair of Inkling Goggles and two canisters of gooey stuff that are good for up to 50 shots each—and are easy to clean up, whether you hit your target or something else. Ages 8+. Under $30 at most toy retailers. Get two so you can play together.


Glow 'N Style Rapunzel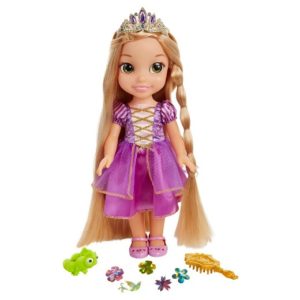 Based on the hit Disney movie, this doll's hair literally goes from head to toe. Your child will spend hours styling and playing with it. And, when they push a button, Rapunzel's signature magical hair will glow as she sings the award-winning song from the show, "I See the Light."  She comes with her famous dress, matching shoes, and six hair clips that your child can also wear. One is even in the shape of Rapunzel's chameleon pet, Pascal, who is simply adorable. Ages 5+. Prices vary widely, so shop carefully.


Smooshy Mushy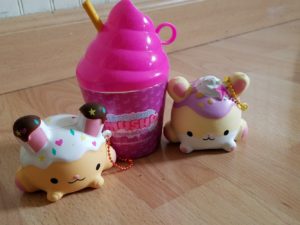 Speaking of adorable, this is the latest collectible craze that your kids (and any adults who like to fidget) will love. Inside each package, you'll find one of eight random pets. Each pet comes with a "bestie" to tag along with, so be sure to keep them together. Each of the currently available 24 food-themed sets also comes with a "what's your Smooshy name?" game, a nametag, mini container, stickers, and a poster. There are also rare and ultra-rare pets. Thirty-nine more Besties are available in blind, Smooshy Mushy Snack Pax. Ages 6+. $9.99 for Smooshy Mushy, $2.99 for the Snack Pax. http://www.smooshymushy.us


Playmobil Advent Calendars (Playmobil)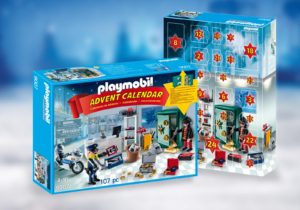 Haven't started your Advent calendar yet? Don't worry, it's not too late, and Playmobil has a variety to choose from, including Santa's Workshop, NHL Hockey, or even-less-traditional sets like the Jewel Thief Police Operation, which is fun and silly. Whichever one you pick, every day, your child opens a different door and finds a new surprise. We love Playmobil for their creativity, bonding time, and all-around sturdy construction. These and their other sets are definitely on our holiday lists this year. www.playmobil.us