Did you know that January is National Puzzle Month—or that January 29 is National Puzzle Day? If not, don't feel bad: neither did we. But one thing we're quite sure of is that doing puzzles is a wonderful way to spend time with your family. Plus, it's good for you. Whether it's a 1,000-piece jigsaw, a crossword, a sudoku, or something else, doing puzzles has been shown to increase alertness and concentration, improve memory and mood, boost problem-solving abilities and spatial reasoning, and lower stress levels. So in honor of National Puzzle Month, here are a few puzzle-icious ways to disconnect from our hyper-digital lifestyle, reconnect with your family, and generally improve your life.
Puzzle to Relax
It's almost impossible to walk by an unfinished puzzle. Typically, people intend to stop for only a few seconds, but, 30 to 90 minutes later, find that they've lost themselves in the never-ending quest to find "just one more piece." When choosing a puzzle to relax, imagery is key. Look for images that make you happy like puppies or feel at peace like African animals. Prices vary greatly, depending on piece count (which ranges from 200 to 9,000 pieces!). https://www.ravensburger.us/products/jigsaw-puzzles

Puzzle for Tradition
Most families break out a puzzle during the winter months, often as part of their holiday traditions. Choose a puzzle everyone can enjoy—and finish! For most families, 1,000-piece puzzles are both a challenge, yet entirely doable over the course of a week or so. Choose a majestic scene, like the Yosemite Valley, or better yet, send in a high-res photo and create your own 1,000-piece memory with a custom photo puzzle. Prices range from about $16 for standard 2D puzzles to about $40 for the custom puzzle. https://www.ravensburger.us/products/jigsaw-puzzles
Puzzle to Connect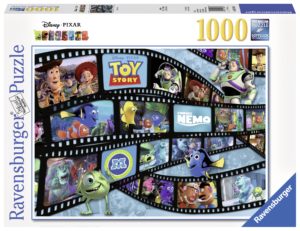 Connecting with family often means disconnecting from our-digital lifestyle and sharing a common goal (such as the race to find and place the last piece). Working together on a puzzle can open the floodgates to incredible conversations with your children—especially those often-hard-to-reach tweens and teens. Have a puzzle on the dining room table of dreamy destinations like New York's Times Square or favorite characters like Disney's Pixar "Movie Reel" to escape together, even if it's for only a few moments.
Puzzle for Fun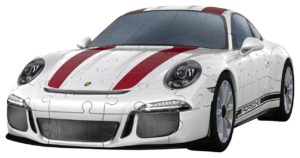 Puzzling is something that everyone at any age can enjoy together. It's made more fun when you take the experience from 2D to 3D. Ravensburger's line of 3D puzzles includes the Eiffel Tower, the Statue of Liberty, Big Ben, a VW Camper Bus, the legendary Porsche 911R (this one is available starting on January 29), and others. They're all build to scale and will become treasured multi-generation keepsakes. Prices range from about $29 to $60. https://www.ravensburger.us/products/3d-puzzles/index.html
Puzzle for Good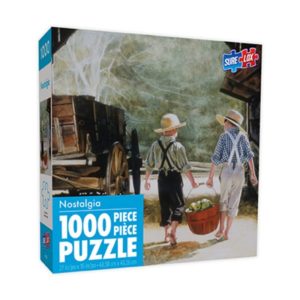 For some people with autism, puzzles help calm and stimulate. TCG has an extensive line of puzzles that cover a wide range of themes, from food and photography to nature and nostalgia, and from new hits like Fingerlings to classic skylines. They also come in a variety of sizes, from 200 pieces all the way to 3,000. Since 2016, the company has had a campaign to befit the autistic community, including Autism Speaks and Autism Speaks Canada. Prices vary depending on piece count. https://tcgtoys.com