Just because the weather outside has gotten a bit frightful, there's no reason why the clothes you bundle up in can't be delightful. Check out these snazzy layers (that will last more than just one season) from some of our favorite brands.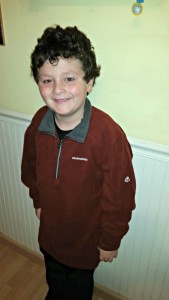 Swainby Half-Zip Fleece (Craghoppers)
When it's cold enough to need more than a long-sleeve shirt, the Swainby half-zip fleece is just the ticket for the men (and teen boys) in your life. Soft, comfortable, and nearly impossible to stain (trust us—we've field-tested this), it also comes out of the dryer without all the ugly pilling that some fleece gets. And the classic styling means it goes well with just about anything. Oh, and it keeps you warm too. The high collar and elasticized cuffs and hem help keep that heat in. Too warm? No worries; that's what the half-zip is for. $60 at http://www.us.craghoppers.com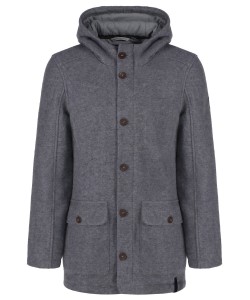 Skipton Jacket (Craghoppers)
When you need a little more than a sweatshirt—even a warm, fleece one like the Swainby—try Craghoppers' Skipton Jacket. It's water resistant, which makes it great for those snowy, sleety, rainy days. It's also soft, lightweight, super insulated, and nowhere near as thick as you'd think it would need to be to keep you warm in 30-degree weather (which it does). It's stylish enough to complement any outfit and to wear everywhere you go, and the satiny-smooth lining feels great up against your skin. It has both a zipper and buttons, and you can use either one or both together for added wind protection. To top it off (quite literally) is an attached hood. Two fully functional side pockets are big enough for your hands, a pair of gloves, keys, or your phone. About $180 at sites like http://www.backcountry.com/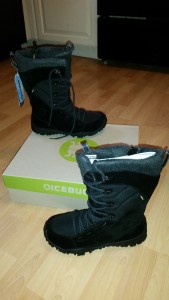 Icebug Diana BUGrip boots (Icebug)
Sooner or later you're going to head outside, where you may have to deal with cold, wet, icy weather. The Icebug Diana BUGrip boots are amazing in all those scenarios. Besides being nice to look at, they keep your feet warm and dry, and the BGrip outsole maintains a firm grip on the ground. These half-calf high, fleece-lined boots are good for tromping about on snowy days and keeping your pants dry, too. They're zippered, which makes them easy to put on, and come with a front lace for easy adjustment. About $200 at http://icebug.com/us/ or retailers like Amazon.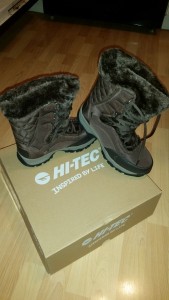 St. Moritz Lite 200 i WP boots (Hi-Tec)
Still got cold feet? Check out the St. Moritz Lite 200 i WP. That's quite a mouthful, but these insulated, fleece-lined, water-resistant, boots will keep your feet warm and dry as you stomp through the snow no matter how cold it gets. And when you get back, these cuties with their faux-fur tops will have everyone you know asking where you got them. They come in black, brown, or gray and are odor resistant as well, so you won't have to leave them outside the door to air out. About $100 at http://us.hi-tec.com.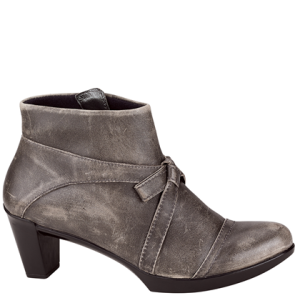 Naot Vistoso (Naot)
Looking for something a little less "outdoorsy" but still ready for winter festivities? The Naot Vistoso will be your go to boot. Zipping up the side, these adorable ankle boots come with a Holiday-ready bow. They're padded for extra comfort and have a memory foam footbed that molds to your feet, making them even more comfortable with time. Sturdy yet flexible, you won't feel like you're doing a balancing act when you're out, and you won't feel the need to kick them off as soon as you get home. About $200 at http://naot.com or other retailers.