From the soft and cuddly, to things a little more exotic, there are dolls for everyone to love this summer. Here's what's new and exciting in the wonderful world of dolls.
Mon Premier Bébé (Corolle)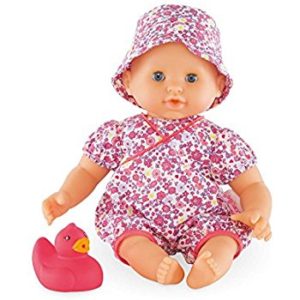 For a doll that does double duty (you can snuggle it or take it into the bathtub or pool), check out this new entry from Corolle. Filled with polystyrene beads that dry quickly, these 12-inch dolls are specially designed for playing in the tub, and are so light they float. They have adorable faces, vanilla-scented skin (Corolle's signature), and eyes that open and close. Every doll comes with an outfit and bath toy of its own and they're available in several skin tones and both sexes for about $28 each. http://us.corolle.com



Barbie Crusin' Convertible Corvette Radio Control (Mattel)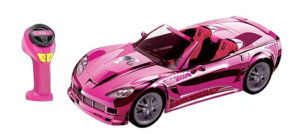 If you and your dolls love cruisin' together, you'll love this. Long name, but fun toy. This is a fully functioning radio control car, and it's aimed squarely at the girls. Not that you shouldn't give your brother a turn, but it's nice to see the ladies get a radio control vehicle now and then. This Barbie Hot Pink car holds any Barbie doll—or any other doll that's roughly the same size. You'll need quite a few batteries: two AAA for the remote and five AA for the car itself, so be sure you've got enough on hand before you take this Little Pink Corvette out of the box. Around $50 at retailers everywhere.


Pharaoh's Pyramid (Playmobil)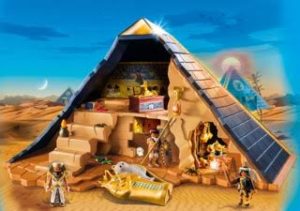 Want to bring a little education into your doll play? Or dreaming of a vacation far, far away? Playmobile has a line of very cool history themed sets, such as 5386, which is Pharaoh's Pyramid. We mention that because Playmobil sometimes uses numbers instead of names. Don't let that dissuade you from picking it up, because this is one of the coolest toys we've seen this year. The pyramid itself has five chambers that hide jewels and treasures, as well as (of course) a mummy in its tomb. It's well guarded, and protected by all sorts of traps that will let you and your little ones get your inner archeologist on. You can remove the several of the pyramid's walls to get even more entombed in your playing. This set truly has it all: revolving doors, skeletons, spiders, three figures, tomb, mummy, treasures, fire pots, hieroglyphics, and many other ancient Egyptian themed accessories. For ages 6+. About $70 at major retailers or http://www.playmobil.us


Stikbot Pets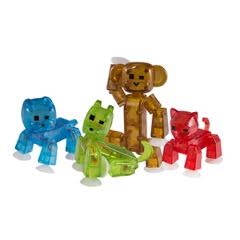 Do your kids like to make their own home movies? If they've already played with Stikbots and loved them (as we certainly have), they'll love Stickbot pets. If they haven't, maybe now's the time to try 'em out. These toys are inexpensive, hard to break, and give hours and hours of creative and imaginative play. Stickbots are a YouTube sensation, with roughly 200 million views and more coming every day. Stikbots allow kids to become stop-motion-animators, and now those humanoid Stikbots have their very own pets to play with (dog, cat, cow, horse, gorilla, panda, monkey, and bear, all of which come in several colors). They're easy to pose, stick in just about any position, come with a free app (iOS and Andriod) and have an easy-to-follow fanbase that uses the hashtag #Stickbot to keeps fans connected to each other's movies. Ages 6+. $5 each. https://stikbot.toys