As we head into the last few weeks of summer, there's no excuse for not soaking up every last bit of fun.
Water Wubble (Wubble)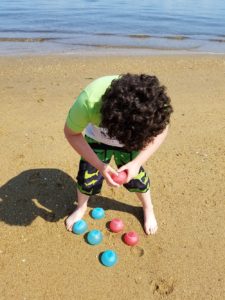 Water balloon fights are awesome—who doesn't love one in the heat of the summer—but there's always one person who gets stuck preparing most of the balloons (and tying knot after knot after knot…), and the post-fight cleanup is never fun for anyone. To avoid all the annoyance while keeping all the enjoyment, check out Water Wubble (the newest member of the Wubble family). Water Wubble is easy to fill in the pool, at the beach, or with a hose. But the coolest thing about the Water Wubble is its re-usability: you fill it, it seals beautifully, you throw it at your target, it explodes with a splash, and repeat. It's for ages 7+. $14.99 at Walmart, Target, and ToysRUs, or online from http://waterwubble.com



Bobble Bitz (WeCool)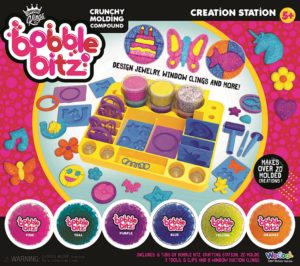 Looking for some indoor/outdoor fun? Bobble Bitz is aimed at girls ages five and up, but would be fun for anyone (we certainly don't want to pigeonhole). It's a squishy molding compound that lets kids create all sorts of unique items and designs that harden overnight: jewelry they can wear or artwork they can show off on the mantle. There are four different Bobble Bitz sets to choose from. Including the Bobble Bitz Creation Station ($29.99), which is the largest and most complete set and contains six different colored compounds and an assortment of molds, clips, and art tools for designing bling, window clings, keychains, and anything else your little artist can dream up. You can also get kits specific to your child's favorite type of art or creativity: Bobble Bitz Too Cool Window Clings ($14.99), a fashion kit ($14.99), and Bobble Bitz Triple Creation Packs, which have three containers of different colored, crunchy molding compound ($9.99). Pick what works for you and yours, see how it goes. Ages 5+. At many retailers or https://www.buybobblebitz.com


Compound Kings Fluffy (We Cool)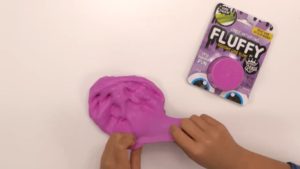 Looking to make a mess? We've got you covered. Compound Kings is all about the slime, and we've got to admit, there's something oddly satisfying about it. Squishy, but with a little poof, this fluffy stuff comes in a wide array of bright colors, and is ready to use right out of the package. More of DIY kinda parent? It comes in powder too. Just add water and you'll have your very own, custom slime in minutes. The container it comes in doubles as storage, which helps minimize mess afterwards. But don't leave it out—it gets sort of, well, ewww. You can pick them up in single packs, 3-packs, and in a DIY kit that has 13 different packs of powder and a make-your-own-color compound. There's even glitter. And neon. For ages 4+. Prices start at $2.99 at stores like Michaels.


Teddy Ruxpin (Wicked Cool Toys)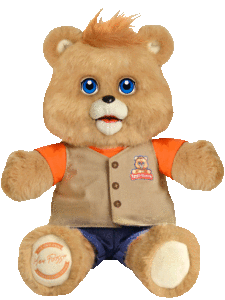 For our fellow 1980's babies (and everyone else), this is more of a look ahead, but we're excited. Teddy Ruxpin is soon to make a comeback, new and digitally remastered (bye-bye cassette tapes in his back) for the more technologically demanding child of today (hello LCD eyes). Coming from Wicked Cool Toys, which has been very into the what's-old-is-new-again trend, Teddy Ruxpin will drop in time for the holidays (but you may find him online sooner). About $95. http://www.teddyruxpin.com