With summer winding down and fall nipping at our heels, now's the perfect time to look at great camping gear. There are loads of different types of camping gear that you can get, some people like to get something like a family sized SUV from sites such as https://www.hyundaiofanderson.com/used-inventory/index.htm or some may even opt for a
fancy camper van that they use around twice a year.
Additionally, RV battery are a necessity to some, but others just like to make sure that have the right tent. Usually, in the summer, we send the kids to somewhere like Camp North Star which they absolutely love as they get to play with people their age and go on adventures, but we also like to go camping with them ourselves every year. Our favourite times to camp are fall and spring: great weather, smaller crowds, and still plenty of fun to be had. So what to pack? Here are some fun and easy ideas for a perfect family camping trip.
Carbon River 3 Person Tent (Eddie Bauer)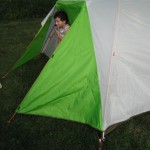 For a small family, Eddie Bauer's Carbon River 3 Person Tent is the perfect choice. While some 3-person tents barely fit two, this one actually does accommodate three (Including a couple of large adults) quite comfortably, in part thanks to the generous 55-inch ceiling height. The rain fly gives plenty of weather protection and the interior storage pockets and vestibules mean lots of room to store your gear-and less to trip over inside the tent. Color-coded poles make this oversized tent easy to pitch, even when it's getting dark and you're already half asleep. A glow-in-the-dark zipper makes it easy to find your way back at night. And bright yellow stakes keep the tent planted in the ground and easy to see (no one needs to be tripping over stakes or stubbing your toes on them when you venture outside to use the bathroom). $249. http://www.eddiebauer.com
Snowline Sleeping Bag (Eddie Bauer)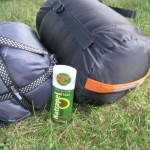 While it's possible to get by without a tent, you'll definitely need a sleeping bag. The Snowline is an honest-to-goodness three-season performer (which will save you some money in the long run), this bag comes in regular (for those under 6 ft. 3) or a long option (for taller campers or anyone who just wants some extra room). Goose Down insulation inside a ripstop nylon shell, this mummy style bag is tough and will keep you warm on cool nights and won't bake you on warmer ones. The Snowline is machine washable (but you'll probably want to hang it out to dry). And weighing in at only three pounds, it's a great bag for long hiking trips or shorter, glamping trips where you still want to be comfortable. $250 for down, $129 for synthetic insulation. http://www.eddiebauer.com
Lucky Bums Sleeping Bag (Lucky Bums)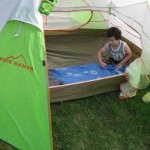 For little campers, the Lucky Bums Sleeping Bag is a great fun, functional option. Whimsical and eye catching for the kids, this mummy bag still offers the warmth (it's rated to 10 degrees) and durability that you'll need for camping in different seasons. There's a full-length right-side zipper and a Velcro enclosure at the top, an ergonomic hood with drawstring, an internal drawstring to keep campers extra toasty, and it comes with a stuff bag. At less than three pounds, even the youngest campers can schlepp this one all by themselves. $50. http://www.afterschool.com
Coleman NXT Grills (Coleman)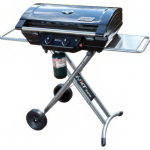 Looking to do a little cooking while you're out on the trail but don't want to mess around with collecting kindling and starting a fire? Coleman's NXT Grills are easy to use if you're not going to too far into the wilderness (even though they're small enough to fit in your trunk, they're still too big to carry for very long). The NXT (which is also perfect for tailgating, beach BBQs, or even your own back yard), has 321 square inches of cooking surface and 20,000 BTUs, which give it the power to sear in flavor. The NXT comes with a porcelain-coated, cast iron grill. Griddle and stove top are sold separately. $219. http://www.coleman.com