Looking for some fun videos games to play with the kids? Have we got ideas for you!
Mario Kart 8 Deluxe (Nintendo)
Mario Kart is one of those games that turns a room full of strangers into a room full of new buddies—or at least rowdy racers. Requiring equal parts skill, luck, and know-how, Mario Kart has consistently been a bright star in the gaming universe, and this one may be, dare we say, the brightest of them all. With almost all characters unlocked to begin with, this game is built for multiplayer action, and there are tons of characters to choose from, so there'll be no squabbling. On the Switch, characters of different weights and sizes act differently and effect your controls, as do the type of vehicle and even the tires you select. The game also includes support for amiibos and amiibo cards, which unlock more in-game content, allowing for plenty of customization. $59.99 at retail locations or via download from the eShop. http://www.nintendo.com/games



Bye Bye Box Boy (Nintendo)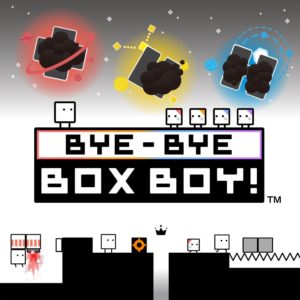 The third game in the Box Boy line, where players use the power of boxes to solve various challenges as Qbby. This game is an enjoyable puzzle game which is simple to get into, but difficult to put down—especially with this edition's new powers, baby boxes to rescue, and new environmental issues to contend with (like water, wind, and scales). For the 3DS. Available now for $4.99 on the eShop. http://www.nintendo.com/games


Aero (Mad Fellows)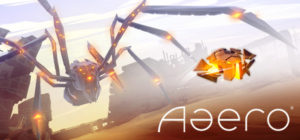 In this game, you play the part of a lone ship racing along to the beat of various songs, each of which has a loud thumping beat. Along the way, you're attacked by various enemies who need some attention from your gun. Aero is fast paced and a blast to play. The music is catchy, the designs are gorgeous, and the levels are super engaging to play or sit back and watch someone else play, all of which makes for a very addictive experience. Aero is available now for Playstation 4, Xbox One, and Steam. Just turn up your speakers and enjoy. ttp://www.madfellowsgames.com


VR ONE Plus (Zeiss)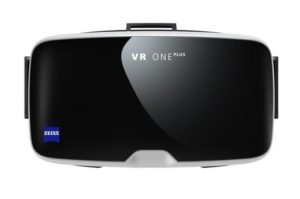 What a great way for you and the kids relax and unwind together. This headset device offers hundreds of smartphone-enabled app options—videos, news, gaming, or virtually exploring far off places or hard-to-reach (perhaps even impossible) locations, all from your home. One of the coolest features is that it will fit any size head—yes, even your giant melon—and you can wear it with glasses. That's not always easy to find in a VR headset. It's comfortable, light, and the apps are a lot of fun to mess around with. The VR ONE Plus retails for around $129 at stores like Target and Best Buy. https://www.zeiss.com


NES Classic Edition controllers (My Arcade)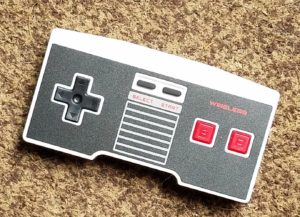 These terrific controllers work equally well with the newly released edition of the classic Nintendo system, as well as with Wii and Wii U as an optional Classic Controller (with compatible games, of course). You can play from as far away as 30 feet, and for more than 75 hours with two (not included) AAA batteries. Designed for better grip, these controllers seem a little smaller and lighter than the originals, and best of all, there are no wires to tangle or trip over. They retail for about $20 on Amazon and other sites.