If your kids aren't out of school already, they will be soon, which means that the dreaded words, "I'm bored" aren't far behind. Given how many options are available to kids and families these days, we've banned that phrase from our house and we suggest you do the same! Here are some terrific activities that will keep everyone in the family wet, wild, smiling, and snuggly.
Giant Gazillion Super-Sized Bubble Fun (Funrise)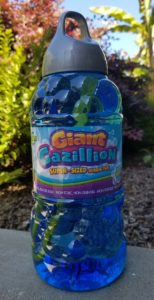 There's something almost magical about bubbles, and this giant bottle is filled with enough magic to last until the school starts in the fall. Aside from two liters of pre-mixed bubble solution, you get a giant bubble wand, which will make some of the biggest bubbles you and your kids have ever seen. If that's not enough for you, Funrise makes a variety of other bubble-producing products, including wands and battery-operated mills to automate your bubbles. For ages 3+. Available at your favorite retailer. http://www.funrise.com



Bunch O Balloons Filler/Soaker (Zuru)
We love Zuru's innovative Bunch O Balloons kits, which enable you to fill dozens of balloons in seconds using a hose. Now you can take your water fights to the beach or a swimming pool—no hose required—where you can use the Hydro Blaster to fill those balloons even more quickly. And when you're out all out of balloons, that Hydro Blaster will still keep your opponents soaking wet from 30 feet away. For ages 3+. Under $15. http://zuru.com



Adventure Force Super Storm (Adventure Force)
If you and your opponents need to be more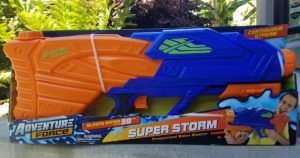 than 30 feet apart, not to worry: this soaker can reach as far as 38 feet! It has three adjustable nozzle settings: Super Soak Blast, Long-Range Blast, and Quad-Stream Blast with four water streams. You pump the handle to build pressure, then either spray in short blasts or in one continuous stream. Comes with a 68-ounce tank (for you metric lovers, that's two liters). For ages 6+. Available at Walmart.com and other retailers for about $17.



Seedling craft kits (Seedling)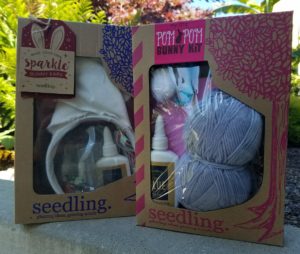 Although these are technically "kits," Seedling has designed them so that each child will be able to make them his or her own. The Pom Pom Bunny Kit (about$12) includes pomp poms, ribbon, yarn, beads, and felt—everything to make an adorable bunny that's not only soft and huggable, but also quite durable. The Sparkle Bunny Ears Kit (about $18) includes a fabric bunny ears headband, colorful felt, assorted rhinestones, velour ribbon, glitter, craft glue, and instructions (which you're free to ignore). Both are great post-water-fight activities. For ages 4+. https://www.seedling.com



G. H. Cretors Popped Corn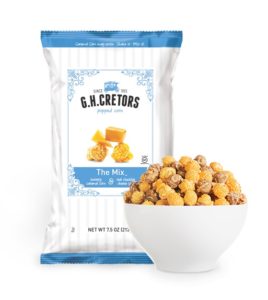 Whether you and your kids have spent your time chasing bubbles, filling water balloons, or making bunnies, snuggling up on the couch with a movie and a huge bowl of popcorn is a perfect way to end the day. G.H. Cretors has been making handcrafted, gourmet popcorn since 1885, and every one of their flavors is insanely good. They use non-GMO popcorn and as many organic and non-GMO other ingredients as possible. And their entire line of products is certified gluten free. Favors include Chile Jalapeno White Cheddar, Cheese, Caramel, Olive Oil, and Dill Pickle (yep, dill pickle). Available at Target, Walgreens, Whole Foods, and many other outlets. http://www.ghcretors.com