Is there ever a bad time for video games (except bed time, of course)? Here are four new games that your kids will love, assuming you'll stop playing them by yourself and give them a chance.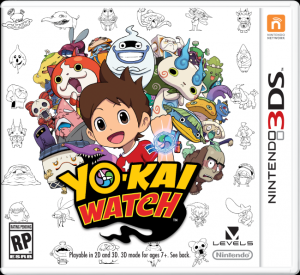 Yo-Kai Watch
The city of Springdale is inhabited by humans and creatures called Yo-Kai, some of whom are mischievous, while others cause real harm. The problem is that Yo-Kai are usually invisible. You play as either Nate or Kate and your task is to keep Springdale safe. Fortunately, you meet a nice Yo-Kai named Whisper who gives you a special watch that allows you to see other Yo-Kai. You and Whisper befriend Yo-Kai and put together a strong team that can do battle with the not-so-nice Yo-Kai. This is not your traditional "capturing creatures" or battle game. Instead of directly controlling the action, you're more of a manager, telling your Yo-Kai how and where to attack and giving them special items to make them stronger. Yo-Kai Watch is available for the Nintendo 3DS and 2DS and sells for $39.99 at your favorite retailer or the eShop. http://www.nintendo.com/
Runbow
This new game from 13AM Games brings a fun and interesting party platformer for the WiiU. Each player (from 1-9) is a different color and it's a mad dash for the finish line. But this is no simple foot race. Obstacles like moving platforms and lava come and go. Runbow is perfect for classic game players who've got a pretty good handle on how to time their jumps. Younger players may find the game a bit frustrating, at least in the beginning. The more players you have—either locally online—the more fun and frenetic it'll be. Pick it up for $14.99 in the eShop. http://www.13amgames.com/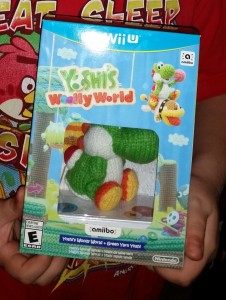 Yoshi's Woolly World
If you're looking for a calmer, cuddlier platforming game, you'll love Yoshi's Woolly World, which stars one of the Mushroom Kingdom's most beloved characters. Yoshi's takes Kirby's Epic Yarn to a new level. Each character and environment has a handmade touch that's visually pretty cool. As Yoshi, you must reach the end each level, gathering as many collectibles on the way as possible, and turning your enemies into yarn balls by swallowing them. For beginners, just finishing the level will be enough. For more experienced players, collectibles are key. There are also Amiibo extras where you can add a second Yoshi in the form of Samus, Woolly Yoshi, or even Mario, just to name a few. The game itself is available at retailers and the eShop for $49.99, or in a special pack which includes a Wooly Yoshi for $59.99.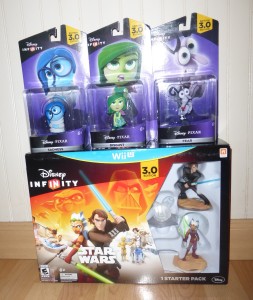 Disney Infinity 3.0
This is the third installment of the always-fun Disney Infinity line, and brings in characters from Marvel, Disney, and Star Wars, including Yoda, Darth Vader, and Han Solo. This game is great for beginner gamers because it's so easy to pick up and play. Each player picks a character from the Disney Infinity figures they own (characters from the two previous games work in this one), and play as him or her throughout the game. Certain game levels work with specific characters. But our favorite part of the game is the Toy Box, which is filled with the very best creations from players all over the world Disney Infinity 3.0 is available for PlayStation 4, PlayStation 3, Wii U, Xbox One, and Xbox 360. There's a Star Wars-themed starter pack that includes the Disney Infinity 3.0 Edition video game, Disney Infinity 3.0 Edition base, Ahsoka Tano and Anakin Skywalker figures, Twilight of the Republic play set piece, and a Web Code card. Prices vary.