Got a special girl at home? Maybe a niece or granddaughter you like to shower with gifts? So many girls love dolls (and so do some boys), but there's a lot more to the genre than those cuddly baby dolls that close your eyes when you lay them down, and Barbie. Here are some of the most interesting dolls available today. And while they're aimed at children, playing with dolls is a great way for parents—dads as well as moms—to have fun with their kids.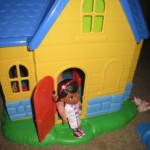 Doc McStuffins
Doc McStuffins, star of the incredibly popular TV show of the same name, has a bevy of adorable doll-related toys. Unlike a lot of character-based toys these days that make you buy extras to really enjoy them, the "Doc Is In Clinic" comes with just about everything that your young child could need to play with and is ready to go right out of the box. This fantastic playhouse includes all the furnishings for Doc's room and exam areas, two "stuffed" (plastic) toys that talk when used with the clinic table, and even batteries. So arrange the furniture, decorate the clinic with the included stickers, and start treating sick toys, STAT! For ages 3 and up. Available at Target, Amazon, and other retailers for around $50.00.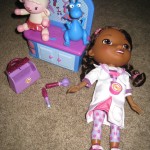 The "Magic Talkin' Doc and Friends" playset has larger toys for smaller hands—or for kids ­­­who just like their toys a little bigger than action figures. This set comes with Doc, her doctor's bag and instruments, a check-up table, and Stuffy and Lambie. Doc talks and sings her famous "Time for Your Checkup" song, and both Stuffy and Lambie talk when you put them on the exam table. For ages 3 and up. Retails for about $35.
The Doctor's Dress Up Set comes with everything your child will need to turn herself into a life-size Doc McStuffins doll: the white coat and trademark striped shirt, a sparkly headband, and plenty of doctor essentials, such as a stethoscope and name tag. All she needs is someone to figure out Obamacare and help her handle the billing and she'll be ready to set up shop. Retails for about $20.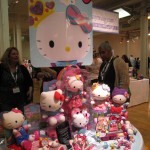 Hello Kitty
This classic from the 70′s and 80′s is still around and still delighting little girls. Ok, and sometimes grown ones, too. The reimagined Hello Kitty now comes in a variety of super soft plush options. Larger ones retail for about $15, while a three-pack of smaller once runs $11 (there are three packs to choose from). The color-me plush—also $11—is especially cuddly and can be decorated with the accompanying marker. It's machine washable but may retain a slight tint if your child has a heavy hand with the marker. Ages 4 and up.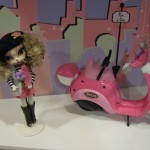 Pinkie Cooper
We can't say enough good things about this fun line of that melds dolls and dogs into one figure. If you haven't seen them, these fun, adorable dog-dolls are a little odd looking, but they grow on you pretty quickly. Pinkie is quite the fashionista and she encourages travel and learning about different cultures, and stimulates kids' imagination. Pinky even has her own fashion-conscious puppy pets who have mix-and-match hairstyles and more. Her clothes are bright and trendy. But best of all, she's actually dressed in a way that won't make parents blush: no sexy clothing or vampy undergarments, thank you very much. Your child can also keep up with Pinkie and her friends' international adventures at PinkieCooper.com. Dolls retail from $10-$20.