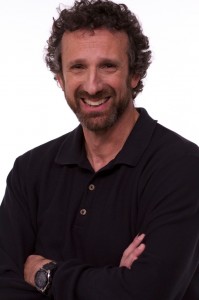 Hailed by Time Magazine as "the superdad's superdad," Armin Brott is a former U.S. Marine and the author of eight bestselling books on fatherhood, including The Expectant Father: Facts, Tips, and Advice for Dads-to Be and The Military Father: A Hands-on Guide for Deployed Dads. He has written for The New York Times Magazine, Newsweek, American Baby, Parenting, Child, Men's Health, The Washington Post, Sports Illustrated, The Wall Street Journal, and dozens of other major publications and websites.
Armin has been a guest on more than 500 radio and television shows, including Today, CBS Overnight, Fox News, and Politically Incorrect, and his work on fatherhood has been featured in such places as Glamour, Time, The New York Times, The Chicago Tribune, Newsday,and many others.
Besides co-writing Parents@Play, Armin also writes the nationally syndicated "Ask Mr. Dad" column and hosts "Positive Parenting," a weekly radio program that airs on a dozen stations in the US and on 500+ stations as part of the American Forces Network. He lives with his family in Oakland, California.
Samantha Feuss was just named the number 7th most influential blogger on social media for 2012.  Owner of Happy Sippy, Will Travel, she lives up to her title. She dabbles in several foreign languages and has extensive travel experience. She has several degrees in education and is working toward her PhD.  Samantha is a freelance writer who has been featured on various sites, ezines, and magazines, as well as several regular columns online and in print.  She has worked on social media projects and tours, an expert Twitter Party Host, and is the social media manager and/or brand ambassador for several companies, including the Bronx Zoo.