When Daylight Savings begins, you know that Spring can't be far behind—and neither are Easter, Passover, and Spring cleaning. This week, we review some Easter bunnies, outdoor art adventures, and a decluttering marvel.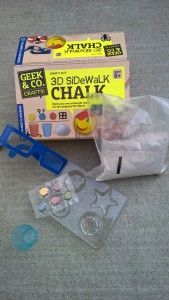 3D Sidewalk Chalk (Thames & Kosmos).
The folks at Thames & Kosmos can't help themselves: they include a really fun, educational component in everything they make. Their new 3D Sidewalk Chalk is no exception.  The kit comes with plaster power, dye, mixing cups, molds, and 3D glasses. The fun starts by making your own chalk by mixing the plaster powder, dye, and water (not included). Then, pour the slurry into the molds. When it hardens, you're ready to start creating art. Here's where the science comes in: when you put on the 3D glasses, your drawings seem to jump off the sidewalk. The instruction manual explains how and why that happens and includes directions for making rainbow chalk, and more chalk science experiments. Ages 8 and up. About $15. http://www.thamesandkosmos.com/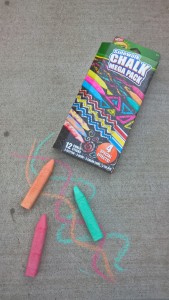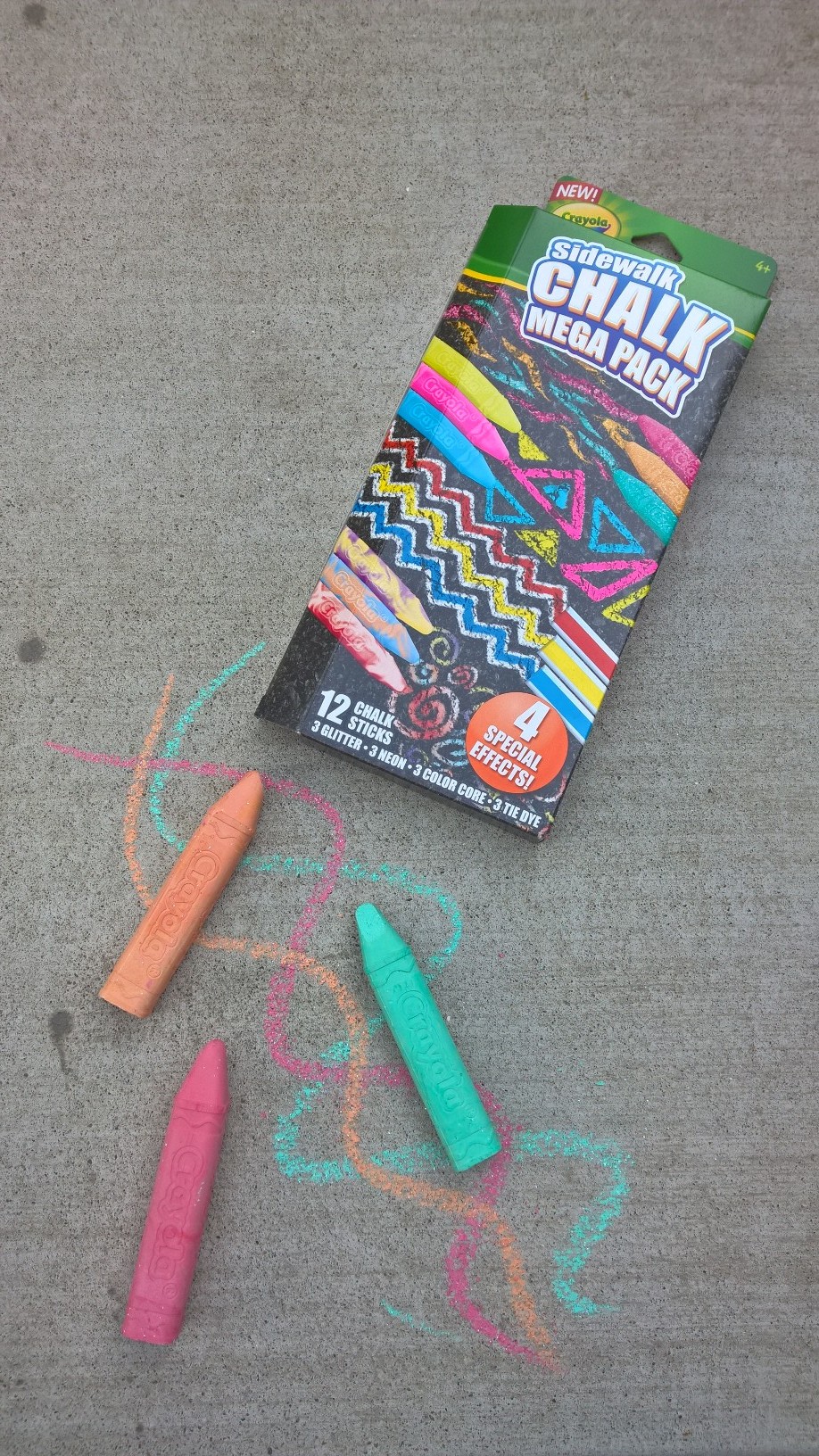 Sidewalk Chalk Mega Pack (Crayola)
Crayola's sidewalk chalk doesn't have much science behind it, which means it can focus on what Crayola does best: giving kids tools to make colorful art. The Mega Pack includes 12 large chalk pieces: 3 neon, 3 glitter, 3 tie dye, and 3 basic bold colors. No instructions required. The chalk itself is especially easy to clean up—just hose it off—a big plus if your neighbors are persnickety about their sidewalks. Unlike most other sidewalk chalks, these pieces aren't cylindrical, which means they won't go rolling down your driveway into the street—with your child running after it. Ages 6 and up. http://www.crayola.com/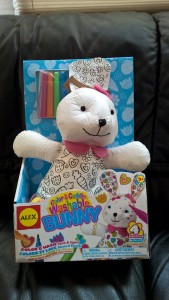 Color & Cuddle Washable Bunny (Alex Toys)
How many times has your child "decorated" a favorite stuffed animal with a Sharpie? If that sounds familiar, you'll love Alex Toys' Color and Cuddle line. The idea is pretty simple: make a toy that's snuggly, let kids draw on it, and allow them to change their mind whenever they want. And that's exactly what happens: color, wash, repeat—as many times as you'd like. The only rule is that your young artist needs to use the included markers. The Washable Bunny is perfect for Easter. Other options include a bear, a doll, and a pony. Ages 3 and up. All are about $21. http://www.alextoys.com/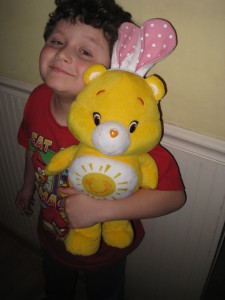 Funshine Easter Bear (JustPlay)
This 16-inch, soft, cuddly, plush gets your child's best Care Bear ready for Easter too. Cleverly disguised as a bunny—complete with Easter Bunny ears—Funshine is a great addition to any Holiday basket. $24.95 at Amazon and elsewhere.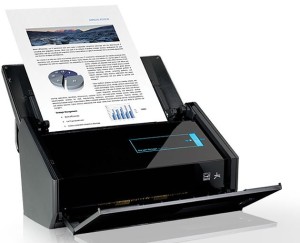 ScanSnap iX500 Scanner (Fujitsu)
When we think of "spring cleaning" the images that come to mind usually have to do with sweeping and mopping and maybe reorganizing the garage. But what about all that stuff in your file cabinets? Worse yet, what about all the stuff—including those boxes of old photos—that should be in file cabinets but is sitting around in piles? The ScanSnap iX500 can help. It's incredibly easy to install and even easier to operate. Drop in a stack of documents, press the button (there really is only one), and in seconds all that paper is transformed into pdfs or Jpegs. Then you can save it to your computer or upload directly to Dropbox and other cloud services. The ScanSnap handles everything you can throw at it, from business cards to long (up to 34 inches)  documents. Put it in crooked? No problem. ScanSnap straightens is out. Upside down? It's rotated automatically. A great way to keep those important family documents and memories organized. $499.  http://www.fujitsu.com/us/products/computing/peripheral/scanners/scansnap/