Looking for some great to get the whole family outside and work up a sweat? If so, you'll haves a blast with these new, summertime toys.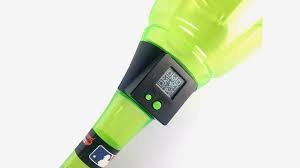 Sonic Boom bat and ball (Backyard Sports)
There's something magical about the crack of a baseball meeting a bat. It's a sound that every fan wants to hear and that every player, regardless of age, wants to make. The Sonic Boom bat has a large, hollow barrel (called the "sonic boom chamber") that makes it easy for young players to connect with the ball (one is included). The chamber also produces that major-league home run sound with every hit. Baseball bats are among the lowest-tech playthings available, but Backyard Sports has managed to incorporate a bit of technology. The bat has a small display that generates QR codes that players can scan to unlock parts of a free online game and power up in-game characters. The more you hit, the more codes you get. Ages 5 and up. $27.99. https://www.backyardsports.com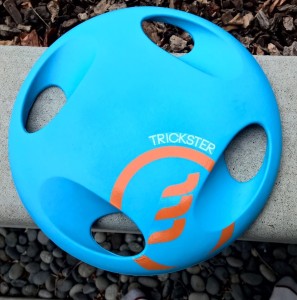 Trickster Flying Disc (Malibu Sports)
The Trickster bills itself as a new twist on flying discs, and they're right. With more traditional discs (AKA Frisbees), the focus was on the spectacular catches. But with Trickster, the disc itself provides the entertainment. You can still make long, accurate throws, but the "Stunt Tech" design, with its sleek holes, enables some pretty amazing in-air tricks, including a 360-degree corkscrew spin. Made of slightly soft foam-like material, it's easy to catch, which is a big advantage when playing with young ychildren. Ages 6 and up. http://malibu-sports.com/  (but be aware: the website is under construction).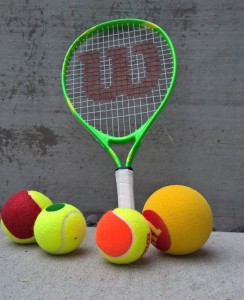 Youth Tennis Initiatives (United States Tennis Association)
Tennis can be a frustrating game for children. Adult racquets are tough to handle, standard tennis balls move too quickly, and all that frustration often has kids quitting before they have a chance to see how fun the sport can be. In an effort to overcome all this, the U.S. Tennis Association (USTA) has launched a variety of Youth Tennis Initiatives around the country, and even redesigning tennis courts to be more kid-friendly. But the best part of these initiatives is the all-new gear, scaled to children's age, sizes, and ability. Racquets, for example, now come in four sizes, ranging from 19" (about the size of a racquetball racket) up to 25" (adult racquets typically run 27" to 29".) Even the tennis balls come in different sizes and bounceability, color coded for easy identification. The USTA's goal is to get more kids interested—and involved—in tennis and they've just served up an ace, not only engaging kids, but making it possible for adults and children to play together. Ages 6 and up. https://www.youthtennis.com/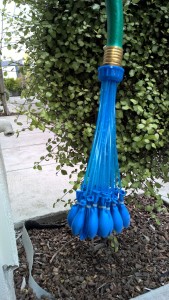 Bunch O Balloons (Zuru)
Water balloon fights are almost synonymous with summer. But one of the most annoying things about them is that it takes nearly forever to fill and tie them up. Bunch O Balloons makes that a thing of the past, letting you fill and tie 30 balloons at once, in seconds. If you move quickly, you might be able to fill 100 in under a minute. If that doesn't blow your opponents out of the water, nothing will. Just connect Bunch O Balloons to your water source (a standard hose connection is ideal), then stand back and watch the balloons expand and tie themselves. Yep, tie themselves. It's a brilliant idea. Ages 7 and up. $12.99. http://bunchoballoons.com/