In case you hadn't noticed (a nearly impossible feat), the end of the year, with all its associated shopping madness, is closing in. So, without further ado, here are a few more of our year-end faves.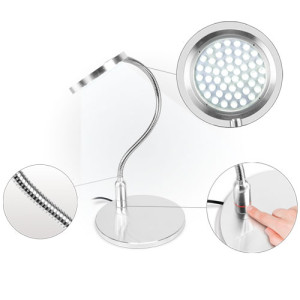 NuGreen LED Desk Lamp (NewerTech)
Since the sun goes down long before most kids get their homework done, they definitely need a good reading light. The NuGreen LED lamp is among the brightest (not to mention the sleekest and most stylish) we've seen. It uses 50 LEDs to produce light that's similar to natural daylight—without generating any heat. The lamp's flexible neck makes it easy to position the beam, and all it takes is a gentle finger touch to turn it on or off. Those LEDs draw only 3.6 watts and last up to 45,000 hours (22 times longer than traditional lightbulbs), which makes the NuGreen easy on the wallet. $49.00. http://www.newertech.com/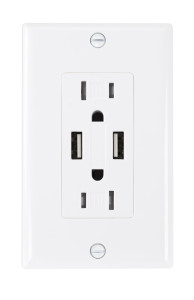 Power2U outlet (NewerTech)
Doesn't it sometimes seem that you have more electronic devices and things to be charged than places to plug them in? Problem solved. Power2U has two traditional outlets and two USB ports, which should put an end to (or at least reduce) the number of fights over charging rights. Power2U may also help reduce your electric bill. Anything plugged into the wall—even if it's not being used—draws a tiny bit of power (called "vampire energy draw"). Here, the USB ports are completely turned off until something is plugged in. It's easy to install and complies with current building codes. $24.99. http://www.newertech.com/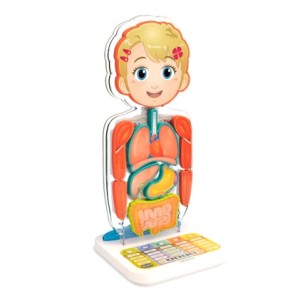 Smart Anatomy (Oregon Scientific)
A wonderful way for kids to learn about the human body. The main features of this kit (named Alex) are the 16 detachable body parts and the talking Smart Pen. Touch the pen to any body part and you'll hear the names of organs and systems, how they function, sounds they make (heartbeats, etc.), weird facts, kid-friendly advice on health and nutrition, and more. Kids can also play games and conduct experiments. Great for home, school, or both. Comes with a 16-page booklet and large poster. Ages 5+. $79.99. www.oregonscientific.com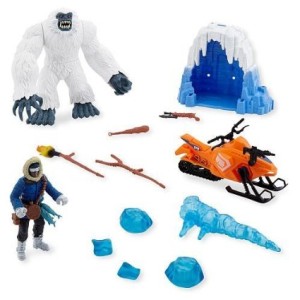 Yeti Playset (Animal Planet)
Do the folks at Animal Planet know something we don't? Their toys usually feature actual animals. This one, however, let's you make up your own mind about whether one of the world's most elusive creatures is myth or reality. Comes with a nicely articulated Yeti character, chunks of "ice" that Yeti throws, a human character (who doesn't stand a chance against the big fella), ice cave, snowmobile, and some "fish," which are either food for the human or Yeti bait. For ages 3+. Under $25. http://www.animalplanet.com/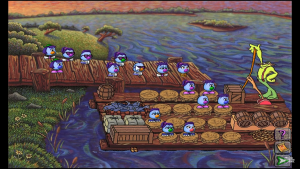 Zoombinis Logical Journey (TERC, FableVision Studios and Learning Game Network)
This is, without a doubt, the most entertaining educational video game we've ever seen. Armin and his older kids spent hours with this game back in the 1990s and loved it. Sadly, when child number three arrived, the game was out of print and Armin's his new computers weren't backwards-compatible enough to run the old discs. Fortunately, those adorable little blue creatures, each with a distinct personality and features, are back—and looking almost exactly like their 20th century ancestors. The goal is simple: help the Zoombinis escape their evil captors and make their way home to Zoombiniville. To do that, you have to guide them through a series of increasingly difficult challenges that require logic, data analysis, deductive reasoning, pattern recognition, hypothesis testing, and more. It's simply not possible to have more fun than playing with Zoombinis. Ages 6+. For Mac and PC ($9.99), Kindle Fire ($4.99), and as an iOS/Android app.