If you're like us, and you like to get a head start on the holiday shopping, you'll love these cute, fun toys. Your children, grandchildren, nieces, nephews, and all the other little people on your list will have a ball with them long after the Holidays are a memory.
Charm U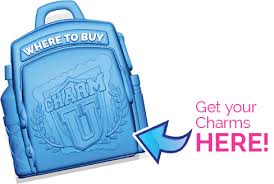 Do you know a little girl who loves crafts? How about jewelry? Well, with Charm U, she'll be able to make her own toys that double as jewelry. Charms are very trendy right now, and there are more than 70 to choose from, including foods, pets, princess, travel, and sports. Charm U's come in all sorts of configurations. The Charm U Bracelet and Eight Charms starter includes exactly that the name promises—plus a "surprise charm" in a fun mini backpack, stickers, and more. You can also buy four-charm packs and blind bags that contain two collectible charms. Still need more? Try the Charm U Display & Playsets. Prices vary. www.charmucharms.com
Big Robots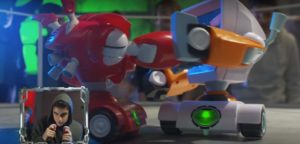 Any robot fans on your list? Be prepared, because Big Robots are must-haves for a lot of kids. These 8-inch fighting robots are a breeze to set up and the handheld controllers are very responsive and easy to operate. You hold the controllers (think motion controlled nunchucks) and when you move your hands, the robots mimic you. Big Robots work best on flat, smooth surfaces (floors are ideal since you don't your robots falling off a table). One especially cool feature is the "damage tracking" LEDs that display the devastation you and your opponent inflict on each other. Big Robots retail for about $59.99 each, or $119.99 for a two pack—and you're going to want the two-pack since they're a lot more fun to do with someone else.
FlipaZoo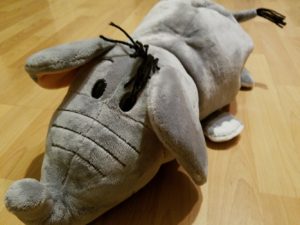 When you're ready to go to bed or snuggle up by the fire, grab your FlipaZoo. These clever, super-soft plushes not only two animals in one toy, but also two items in one—toy and pillow. There are 12 transforming characters available, just flip them from one to another. They're safe for all ages and retail for $19. Buy one and get a free "Little Flipzee" mini FlipaZoo as a bonus. www.flipazoo.com/ .
Kate & Mim-Mim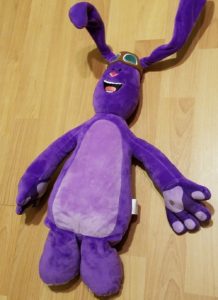 Do you know Kate & Mim-Mim? If your kids are fans of this fairly new TV show, they'll love this new line of toys. One of the most fun is the Kate & Mim-Mim Magic Twirl. In case you didn't know, Mim-Mim is a large and oh-so-soft purple bunny from Mimiloo. He's also chatty, repeating 10 phrases from the show. (You can turn off the sound at night or any other time you need a break.) To complete your set, try the Kate & Mim-Mim Adventures with Kate Doll. Standing 8.5 inches tall, Kate comes dressed in in her adventure outfit and is ready for holiday fun with Mim-Mim. Mim-Mim is $19.99, Kate is $12.99. www.kateandmimmim.com
Powerpuff Girls Deluxe 2 in 1 Flip to Action Playset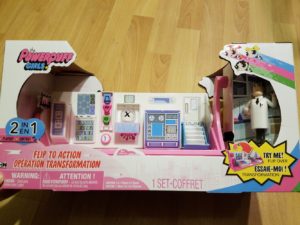 If you have any little helpers on your hands, this playset will encourage them to hone those instincts. The first item of business is to save the world—or at least Townsville—from any evil-doers who may threaten it. This set comes with two-inch Bubbles and Professor Utonium. It's also a good size for many standard size action figures, so "friends" can join in. With an easy flip, it transforms from The Powerpuff Girls' bedroom to their superhero lab. Who wouldn't love that commute? The set looks just like the rooms on the TV show, and accessories (like dressers and backpacks), flip with the rooms and stay attached, so there are no pieces to lose! It's safe for kids 5+ and retails for under $25.