Well, Easter is even closer than it was last week, so if you haven't already filled your kids' baskets, you'd better get on it. Here are some last-minute suggestions they're sure to love.
Surprizamals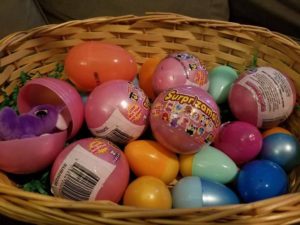 These adorable little guys are cute for any time of the year, but they're especially great for Easter baskets, because they come in individual "shells" that are roughly the size of your basic plastic egg. The "surprize" is that you don't know which animal will hatch from which ball. Aside from being inexpensive and adorable, Surprizamals are very collectible, and your kids will love searching for the rare ones. Surprizamals are an easy win for everyone. Available at https://www.surprizamals.com.

Whiffer Sniffers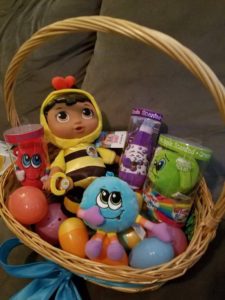 We've covered Whiffer Sniffers before, but they've just released a new series, and there are also some Spring/Easter exclusives that little fans or collectors will really enjoy. Whiffer Sniffers are small, fun toys that come with clips so they can hang off your child's backpack (or wherever else they prefer). They also, as you might guess from the name, have a fragrance. The scent isn't overpowering, which is a good thing, but it's still strong enough to mask any unpleasant odors emanating from your child's direction….  Each character comes in several sizes and styles: snuggly supersize, a backpack clip, and scratch 'n' sniff stickers. You can also find exclusive characters inside specially marked mystery packs. Ah, the fun is in the hunt, right? Grab yours at a toy store near you or at http://whiffersniffers.com.

Doc McStuffins Baby Check Up Lil' Nursery Pals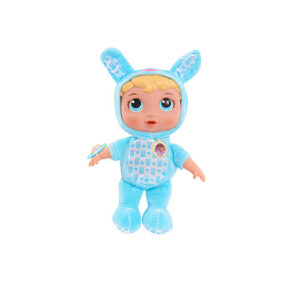 Yes, it's quite the mouthful of a name, but these dolls are perfectly sized for the little hands and arms that are attached to most kids in the pre-K and K age. They're also perfect for Spring and Easter. The outfits on the dolls (or doll styles) come in Bumblebee, Ladybug, and Blue Bunny and are inspired by the Doc McStuffins Toy Hospital Nursery your kids might watch on Disney Junior. Every doll wears her own spring-themed costume and comes with a pacifier. Available in most retail stores for under $10.

Peppa Pig Soft Lite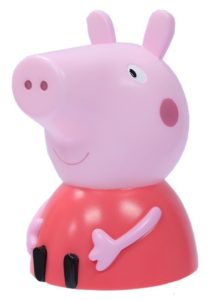 If you're traveling over the holiday, you might want to take along a familiar friend. Peppa Pig has her own portable night light that kids will love and is easy to bring with you wherever you go (plus, Peppa looks irresistibly cute sitting in an Easter basket). So, fun meets function. The Soft Lite is plug-free and just needs 2AAA batteries (which are included) to emit a soft glow that will comfort kids as they fall asleep. $15 on http://www.tech4kidsdirect.com.

Mimiloo Friends Figure Pack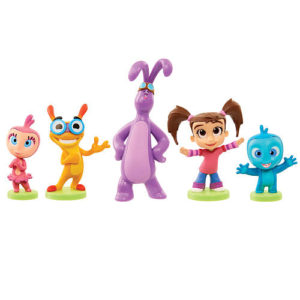 Looking for a fun bunny to add to your basket? You can't go wrong with Mim-Mim, the giant purple bunny from the newish "Kate and Mim-Mim" TV show. Mim-Mim is actually just one of the characters from Mimiloo (the town where Kate lives) that's available as either a stuffed version or as part of a figure pack. The Mimiloo Friends Figure Pack comes with Kate, Mim-Mim, Lily, Boomer, and Tack. These brightly colored, unusual-looking creatures will be fun additions to your child's basket, and will encourage them to act out favorite scenes from the show or to create their own adventures. Books and DVDs are also available, such as the new "Kate and Mim-Mim: The Mimiloo Zoo" DVD and Kate and the Mitty Kats, a book for the littlest kids as well as early readers. Prices vary.