Well, it's February, so you know what that means. Parents@Play headed out to the New York Toy Fair to check out all the newest toys and games. Some of this year's trends are continuations of last year's, albeit somewhat updated. For example, dinosaurs, "mermaid" sequins (the kind that flip from one color to another), llamas, unicorns, glitter everything, narwhals, and coding games and toys are everywhere. As are blind bags, DIY and make it yourself kits, toys that require or interact extensively with apps, and poop. Yes, all sorts of poop in all sorts of ways. And the winner for combining trends goes to…. Glitter poop that uses an app. Wow.
Unicorns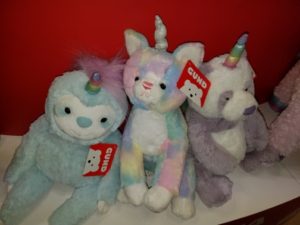 Yes, they're still as popular as ever. However, in the spirit of inclusiveness, now anything can have a magical horn. Cat? Yes. Llama? Of course. Marshmallow? Even you, little sugar spun bit of sweetness. If you like it, you'd better put a horn on it. Now. Otherwise, someone else will.



Bling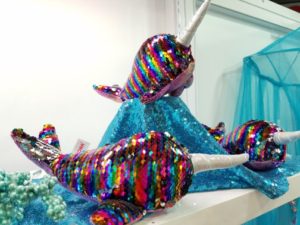 Sorry, but your world is going to get even more sparkly than it already is. There are lots of kits that let kids make things for themselves, like soaps or bath bombs or makeup. And now there's oh so much glitter. Well, not just glitter. An amazing variety of toys, games, and craft kits now come with "bedazzler" type items to add rhinestones to your hair, clothing, stuff toy, or whatever your little heart desires. Sequins and all manner of shiny things can be applied to just about anything—and sometimes, taken off, and reapplied over and over and over again.


Foxes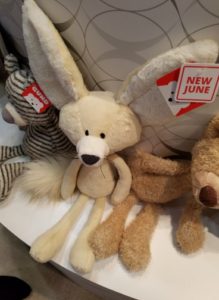 What did the fox say? The poor fox is a sad reminder of viral videos gone by, but that won't stop you from seeing a fox around every corner. So, while you may not remember what the fox says, Parents@Play says that foxes are awesome and one will be appearing in your house in the not-too-distant future.


Owls, Alpacas, Llamas, and Narwhals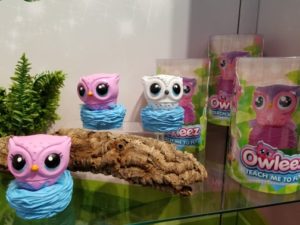 Fox also says that he's invited his best buds Owl, Alpaca, Llama, and Narwhal (who's the closest thing we have to an actual unicorn in the real world) into the cool kids' club.


Slime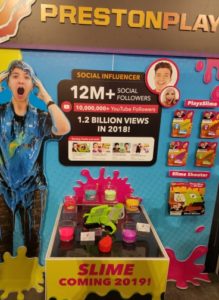 Slime is everywhere, in everything, and yes, sometimes even glittery. You can thank YouTube for that.


Gigantic Plush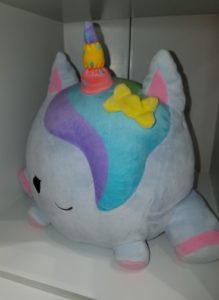 Super soft, extra squishy, mushy plush animals are gaining in popularity, and oftentimes in size. These incredibly plush and huggable toys range in size from backpack clips to giant beanbag-type chairs, and everything in between.


Backpack Clips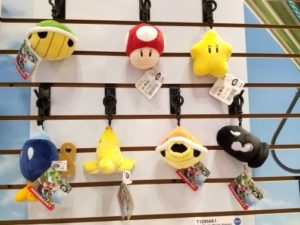 While we're the topic of backpack clips, when was the last time you saw a backpack that wasn't laden down with them? Yep, same here. They're already popular and that trend shows no sign of slowing down. Hopefully, all those clips won't make your child's backpack so heavy that there won't be any room left for books…


Wands
They're everywhere. Sometimes they're sold with toys and games. Sometimes they are the toy or game. They make sounds, hold glitter, shoot glitter (yay?) and of course, are very, very glittery. You'll see wands in all sorts of places, and that's without even counting the ever-popular and only getting more-so Harry Potter and Fantastic Beasts franchises, each with a multitude of their own wands and wand games to choose from. Wingardium Leviosa, these will be flying off shelves this year.