With the start of summer right around the corner and hot days already popping up in various parts of the country, you know there are bound to be a few days where it's just too hot to go outside. There will also be times when, despite your promise to never use technology as a babysitter, you'll need the kids to chill out quietly. For those crazy hot days and 5-hour flights, check out these new games for the kids—and yourself.
Rediscovering the Nintendo 3DS
A lot of people own a 3DS, but very few really know it inside and out. Take the StreetPass Mii Plaza. Of course you've visited—who hasn't'?—but if you haven't been for a while, it's worth another trip because it recently expanded. Now, when you're out and about with your 3DS in your pocket or bag and you meet someone else who also has StreetPass on their 3DS, you can play mini games and solve puzzles that earn you accessories for your Mii (which, for the uninitiated, are avatars that users create). There are eight mini games that can be played with other Miis. Two are free: Find Mii, which is a light-hearted RPG (role playing game) with some tough villains, and Puzzle Swap, where players can share pieces with others. With characters from various Nintendo games and videos (like Pikmin, Link from Zelda, and Mario Brothers) appearing on the pieces, everyone will feel right at home. There are also a few premium games in the eShop. Prices vary.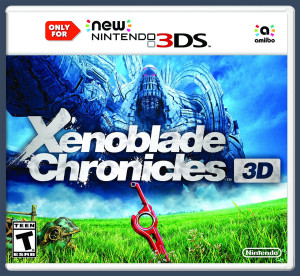 Xenoblade Chronicles (Nintendo)
Unless you're a big fan of role play games (RPGs) on Nintendo's systems, you may not know about Xenoblade. But you should. Xenoblade almost didn't get released in the U.S., but when it finally did, it quickly became a big hit with RPG buffs. The basic story is that Shulk and his buddies are on a quest to find an elusive sword (named Mondao) and to rid their homeland of a nasty bunch of killer robots called Mechon.  Xenoblade Chronicles is the latest spinoff and can be played on the Wii U. There's also a 3D version that's playable only on the new 3DS XL. What's especially cool about the new DS XL is its face-tracking technology, which minimizes all the setting and resetting that had to be done with previous 3D systems.  It also makes the game play feel more intents and it's a lot easier to get drawn in—and stay there. There's tons of drama, action, and excitement. The game itself retails for $39.99. The 3DS XL console, if you don't already have one, is $199.99.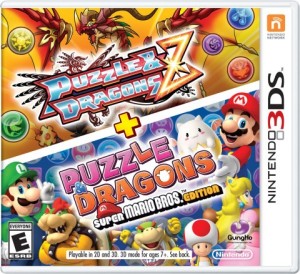 Puzzle & Dragons Super Mario Brothers Edition (Nintendo)
Puzzle & Dragons Z (Nintendo)
Nintendo's new Puzzle & Dragons has got something for pretty everyone—combining elements of a collectible card game, puzzles, and RPG. In fact, there's so much here that they made it into two separate games (but packed them into one cartridge).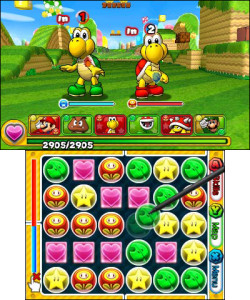 The Mario Brothers version is a little easier and is filled with familiar characters and settings, like the Princess, Bowser, and the Mushroom Kingdom. The puzzle part is pretty easy too: just line up same-color orbs and build on to your cluster. The bigger the cluster, the higher your score—and the more damage you do to your enemies. Puzzles & Dragons Z also features puzzle play, but it's has some nice anime styling, a deeper story, and the option to get further into the RPG aspects of the game. The single cartridge with both games retails for $29.99 pretty much everywhere games are sold.