Last week, we told you about toy-and-game trends we'll be following (and sharing with you, of course) in 2017. That was just the beginning. Here are a few more we didn't have room for.
A Little Spit and Polish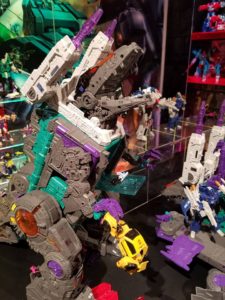 Some of your favorite toys from last year are back again, but have been updated, upgraded, and given new bells and whistles. As we all know, sometimes the first iteration doesn't always turn out exactly right. Some of these second tries aren't worth the trouble, but others are fantastic.
What's Old Is New Again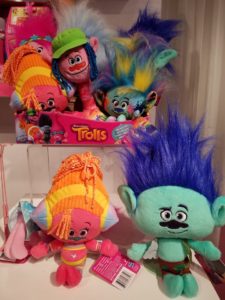 Retro is, well, kind of nostalgic. A lot of toys you played with as a kid are back and look just like you (or your parents or grandparents) remember. The big difference is that the new versions tend to be safer than the old. Hey, it's the law.
It's All About You
You know the terms: "The 'me' generation," or "selfie culture." Whatever you call it, kids want to express themselves, and there's nothing anyone can—or should—do to stop them. So you'll be seeing a lot of toys, apps, and even electronics that are customizable and/or personalizable. And in most cases, it goes way beyond just adding a name or initials. We're talking about changing features, colors, and even function.
Color Me Adult
Adults everywhere are getting back in touch with their inner child and doing more art, which is great. There are many art products (including coloring books) intended only for adults. And there's a whole new trend in "inter-coloring" (that may not be a word, but it's definitely a thing): large books or sheets designed for parents and kids or multiple kids to work on together. Get out those glitter markers.
Coding
Coding is everywhere—more toys and apps that we could count. There are pre-coding toys and games for kids as young as 12 months, coding "light" options for older kids (and their parents), and incredibly advanced, in-depth coding for those tech-savvy future billionaires. Your kids are already better at this than you are, so you'd better get in on this before they leave you completely in the dust.
Blind Packs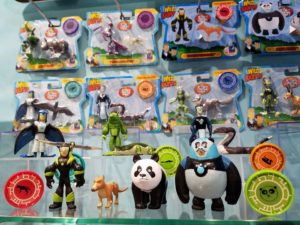 Blind packs, to paraphrase Forrest Gump, are like a box of chocolates—you never know what you're going to get. From LEGOs (in a million varieties) to TsumTsum, CareBears, YoKai Watch disks, and everything in between, most brands have a blind pack for you. Kids love 'em, but they can be a little frustrating for the people with the credit cards since you may end up with doubles and triples in your pursuit of an elusive whatchamacallit. Fortunately, they're usually pretty inexpensive.
Keychains and Backpack Hangers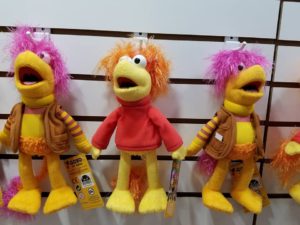 These continue to be huge. If you can see your child's backpack underneath all the fluffy animals and other things, get out of the way now—the deluge is coming.
Escape the Room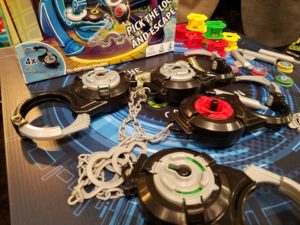 Escape the room toys and games have exploded. Now there are all sorts of games that require players to beat the clock and get out of sticky situations. The excellent Escape the Room series of games continues to grow, and is now joined on the market by card games in the Clue tradition and some fun ones that involve handcuffs (play ones) and timers. Great fun for the whole family.
Hey, Hey, Hey, It's Magic
We saw a lot of magic kits in 2016, and there are even more this year. You'll find simple kits for youngsters, and plenty of instructional DVDs and books, supplies, and equipment for anyone who's willing to put in the time to learn.