Every year, hundreds of toy manufacturers descend on New York in what is almost always the coldest week of the year, to unveil their latest and greatest offerings. And every year, the Parents@Play Team braves the single-digit temperatures to identify what we believe you'll be seeing a lot of in the months ahead. So, without further ado, here are the trends we expect to dominate in 2016. Over the next few months, we'll be doing detailed reviews of many of the products we mention here—and plenty of others.
Sloths and Puppies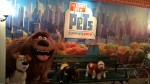 Animals are always popular. But this year, there'll be a new species in town: sloths—the slowest mammals on earth—who are memorably and adorably featured in Disney's "Zootopia" (opening in March). The other heroes from "Zootopia" will probably still be in line at the DMV when DreamWorks's "Secret Life of Pets," hits theaters in July, bringing to life a dizzying number of dogs, cats, and other hilarious animals.


Coding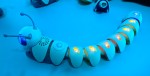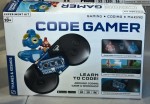 The terms STEM and STEAM are being overused to the point where they're nearly meaningless. But the underlying skills, including coding, are going to be critical to today's children, who (hopefully) will become tomorrow's leaders. Fisher-Price's Code-a-Pillar and introduces coding concepts to toddlers. Code Gamer from Thames & Kosmos brings those same skills to kids 10 and up.


Build-it-Yourself Robots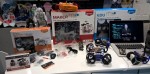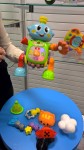 VTech's Mix & Move Bizzy introduces the basics of robot building to toddlers, while WowWee helps older kids refine those skills with their Maker kits, including Maker MiPosaur, Maker MiP, and Edu MiP.


Girl Power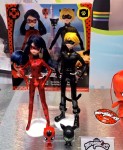 Well, it's about time! We'll be seeing plenty of DC's and Marvel's female superheroes, including Black Widow, Wonder Woman, Super Girl, and others. We'll also get introduced to the eponymous heroes of Nick's "Miraculous: Tales of Ladybug and Cat Noir."


Personalization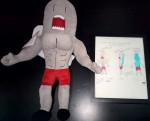 This year, kids will be able to design Barbies and other dolls in their own image. But one of our favorites in this category is Budsies, which turns your child's artwork into incredible, custom made (and wonderfully detailed) stuffed animals. The whole process takes a few weeks, but the end result is well worth the wait.


Real Construction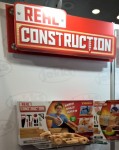 Will all the talk about technology, there's still a place for good, old-fashioned construction. Real Construction has some great kits that combine tools and wood-like material to let young kids build practically anything—without any danger of hurting themselves.


Food Toys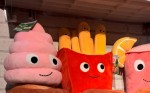 Veggie Tales was all the rage a few years ago. This year, there'll still be healthy food toys for kids to play with, but Kid Robots is introducing a line of smiling French fries, donuts, pretzels, cupcakes, and more for kids who like to play with their food.



Video Drones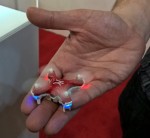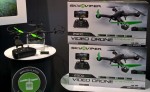 These incredibly fun toys come in all sizes. Mota's JetJat Nano is the smallest we've ever seen. And Skyrocket's Sky Viper series now incorporates a variety of features (including GPS, auto hover, and auto landing) that make controlling your drone a lot easier, meaning you'll be able to spend more time flying and less time retrieving your drone from your roof or your neighbor's tree.


New Construction Systems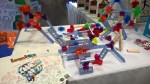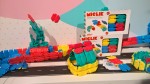 Don't get us wrong—we adore LEGO. But there are a lot of other building systems out there that deserve a look. Kits from YOXO let kids connect paper towel tubes and other found items to create amazing structures. Brackitz and Miclik both use unique—and very versatile pieces to create equally amazing structures.